Women, Dirt, and Data: Confront the Climate Crisis and Uproot Gender Inequality (Recorded)
March 17 @ 12:00 PM

-

1:30 PM

EDT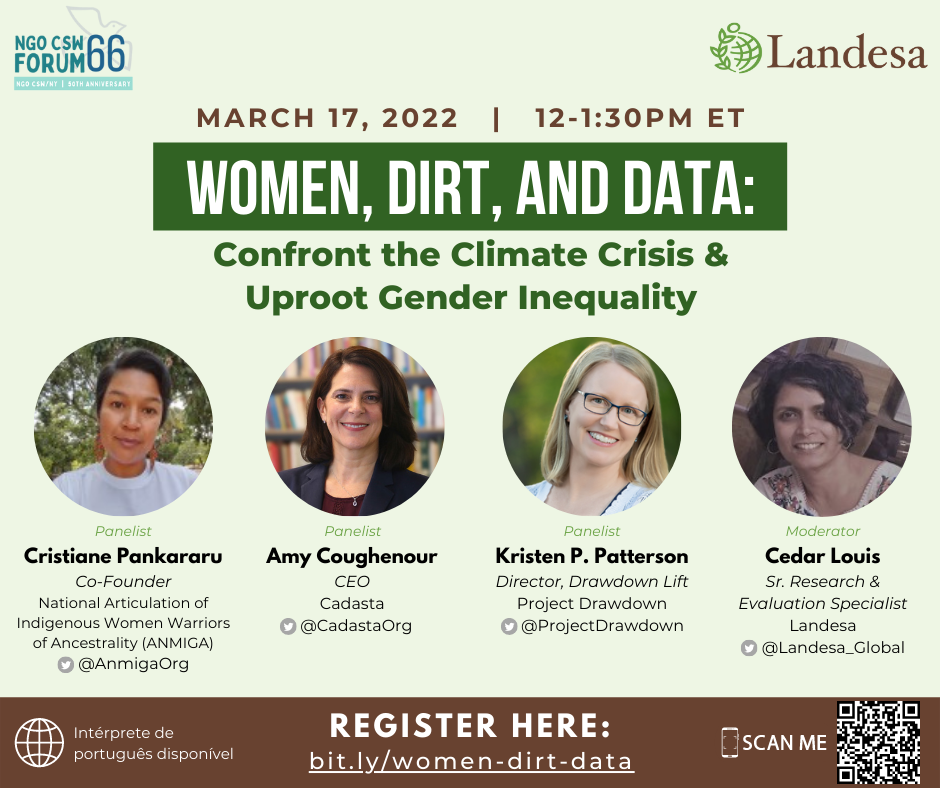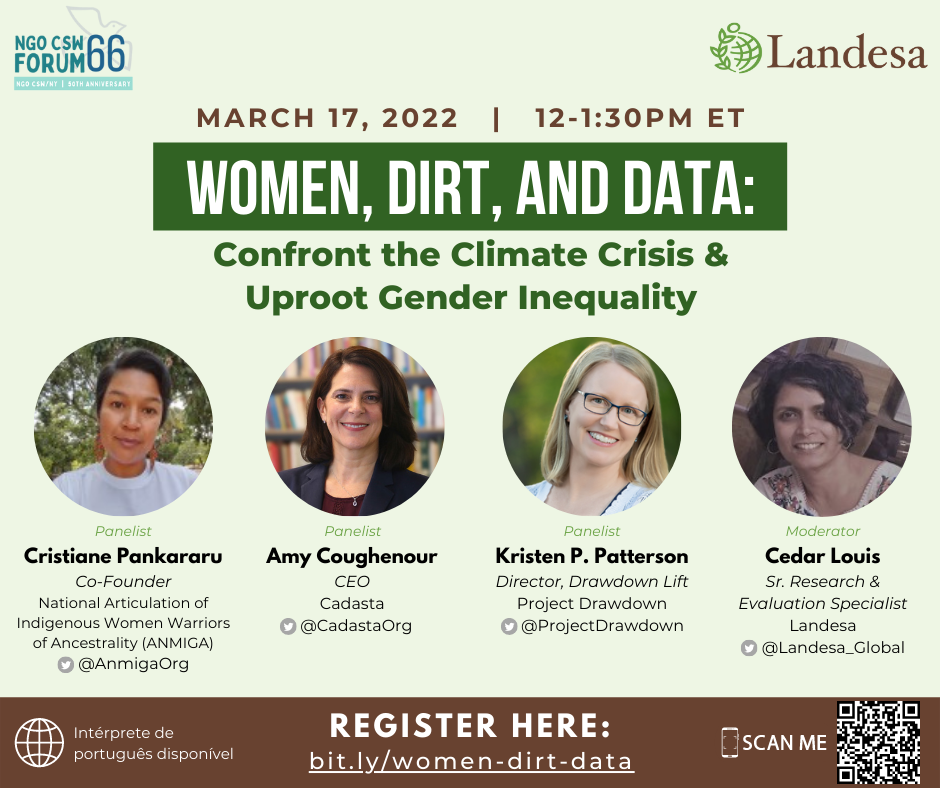 What will save the world? Women and dirt. A bold, transformative investment in rural and indigenous women's rights to the soil and forests they steward ensures more sustainable life for all on this planet. Telling this story through meaningful gender-disaggregated data is key to advancing human rights and sustainable development goals alongside climate mitigation and adaptation efforts.
Landesa is proud to host a panel that explores themes related to the following questions:
What role do women's land rights, dirt, and data play in combatting the climate crisis and uprooting gender inequality?
What story do current global datasets tell about climate causes and solutions? What are the strengths and weaknesses of this approach?
How can we integrate the social dimensions of climate change into existing climate change narratives and datasets? What impact could we hope to see?
What successful models can we learn from?
Participants: This event will feature speakers from research institutions and civil society organizations from around the world to highlight current opportunities and ongoing efforts to increase gender-equitable land rights as a strategy for climate mitigation and adaptation in forests, wetlands, and agricultural lands.
Moderator: Cedar Louis, Senior Research and Evaluation Specialist, Landesa
Speakers:
Amy Coughenour, Chief Executive Officer, Cadasta
Cristiane Pankararu, Co-Founder, National Articulation of Indigenous Women Warriors of Ancestrality (ANMIGA)
Kristen P. Patterson, Director, Drawdown Lift, Project Drawdown
SEED THE CHANGE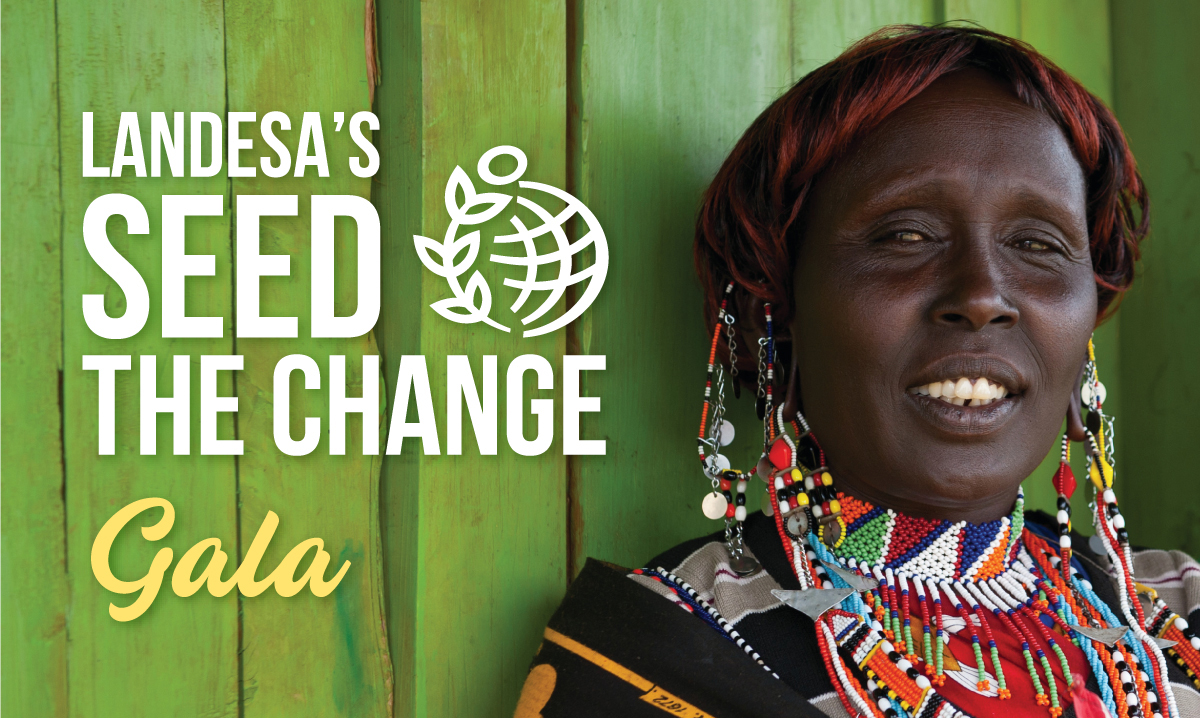 Seed the Change is Landesa's annual gala in Seattle. The event celebrates International Women's Day and highlights Landesa's commitment to bettering the lives of women and their families around the world.
---
ROOTS TO RIGHTS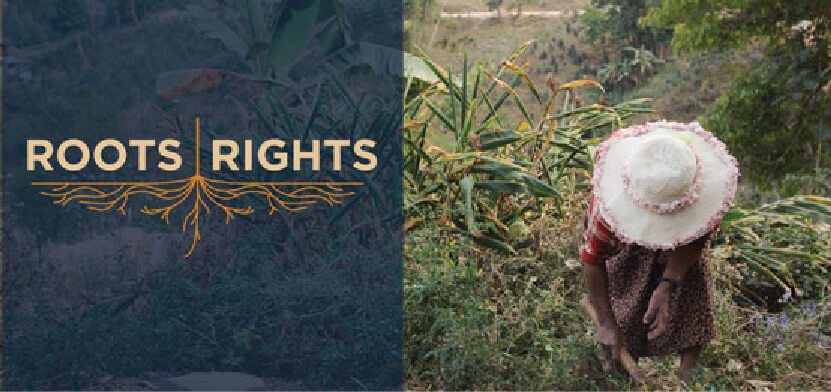 Roots to Rights is a cocktail reception in San Francisco and New York City. Join Landesa and learn how you can bring about lasting change through the transformational power of land rights.
---