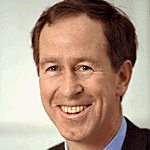 David C. Barclay
Partner, Capital Group Companies
David Barclay is a Portfolio Manager investing in High Yield bonds and Emerging Markets debt. He is President of American High Income Trust and Income Fund of America, two large mutual funds of American Funds/Capital Group, and a Director of Capital Research and Management.
Prior to joining Capital in 1988, David was with E.F. Hutton & Company and Bank of New York. He received a BA in economics from Brown University and an MBA from Harvard University.
David is also a member of the Board of Rhode Island School of Design and the Pardee Rand Graduate School.