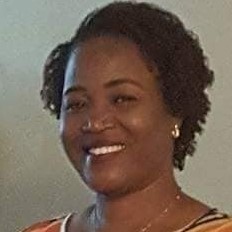 Izatta Tetee Nagbe
Acting Liberia Program Director
Why I am passionate about Landesa's mission:

Land is one of the most valuable asserts for Liberians, particularly those living in rural communities. However, it was not until 2018 did the Land Rights Law give customary communities full rights to the land they lived on. Even with the passage of the law, inequality in land rights ranging from class status, gender, age, and marital status remains persistent in Liberia. Landesa's mission to improve land rights for the poor is in line with my goal for equitable land rights for all Liberians regardless of gender, age, class, or marital status. My passion for land rights is rooted in the fact that my mother was landless until she died because she came from a community where women who got married to so-called "strangers" from outside the community were not allowed to own land.
ABOUT IZATTA:
With over ten years' experience in gender work, Izatta Nagbe has overseen gender mainstreaming and capacity development for government bodies and international NGOs, as well as civil-society organizations. Izatta has gained experience on issues surrounding prevention and response to sexual and gender-based violence and the protection and specialized needs of women and children.
Izatta has supported national civil society organizations, local authorities, to ensure the integration of gender in the implementation of the Liberia Land Rights Act and Land.
Izatta gained much of her gender expertise working with the United Nations High Commissioner for Refugees (UNHCR), where she oversaw gender-sensitive programming as Community Services Associate and served as a focal point on the Government/UN Joint Program on Sexual and Gender-Based Violence.
Izatta holds a Bachelor of Arts in sociology from the University of Liberia and a certificate in social work from the Mother Pattern College of Health and Social Sciences.
Areas of Expertise:
Gender
Women's access and rights to land
Training and capacity building support
Education:
University of Liberia, BA Sociology
Languages: