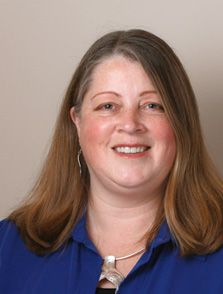 Joelle Pfeiffer
Chief Human Resources Officer
WHY I AM PASSIONATE ABOUT LAND RIGHTS?

Landesa brings practical systemic solutions to some of the world's most complex problems through our work on global land rights.  When rural persons experiencing poverty have access to secure land rights, they have the means to lift themselves out of poverty and secure a better future for their families and the next generations.   Land rights are foundational to address issues of human dignity, safety, food insecurity, income generation, access to education, peace, and even solutions to climate change.
ABOUT JOELLE:
Joelle Pfeiffer has over 25 years as an HR leader in non-profits and cross sector consulting in HR, organization development and organization effectiveness.  Her passion for teaching and coaching with a vertical leadership development lens helps leaders and teams develop skills to better navigate complexity and challenges in today's global environment.  Joelle looks forward to helping Landesa build its brand as an employer of choice so it can continue to attract and retain top talent across the world.
Joelle holds a Master's in Org Development & Leadership from Seattle University, post graduate work in Organization and Systems Development from the Gestalt OSD Center of Cleveland and further intercultural work through the International Gestalt Organization Leadership Development Program in South Africa.  Joelle hold both SPHR and SHRM-SCP professional HR certifications.  She holds membership in the esteemed National Training Laboratories, and holds certifications as an Action Learning Coach, Leadership Agility 360 Coach, and in the Intercultural Development Inventory.
International Experience:
Canada
China
Ethiopia
Kenya
Germany
Hungary
Italy
India
Kenya
Liberia
Myanmar
Netherlands
South Africa
Tanzania
Education:
B.A., Wittenberg University
M.A., Seattle University, Organization Development and Leadership
Gestalt OSD Center, Advanced Applied Behavioral Sciences
International Gestalt Org Leadership Development, Org Development in Intercultural context
Languages:
Areas of Expertise:
Organization Development
Organization Effectiveness
Org Design
Executive Coaching
Leadership Development
Adult Learning
Cultural transformation
Recruiting and Onboarding
Total Rewards
Performance Management
Conflict resolution
HRIS systems