For the one billion people around the world who live without secure rights to the land they depend on, there is no one-size-fits-all solution. The keys to stronger land rights are as varied as the geographies themselves.
No one knows this better than Landesa. We work with governments and civil society to change laws and policies, and to overcome persistent social barriers to strengthen land rights. From the rubber farms in Liberia to the paddy fields in Myanmar and China, Landesa's programs are securing futures for families who depend on land to survive.
Every context requires a localized approach, and Landesa has established offices around the globe with local staff and partners rooted in their communities, buoyed by Landesa's fifty years of experience, research, and knowledge.
This year alone, across three continents, we have strengthened the land rights for 76 million people.
We realize that partnering with local groups and governments is not enough. We are also advocating at the UN and working with companies to include land rights in their agendas. And importantly, Landesa is helping to launch a global campaign to close the gap between policy and practice – a gap that prevents women around the world from realizing their legal rights to own land.
This is only possible because we have dedicated partners, donors, staff, volunteers, and friends who believe when people have rights to the land they depend on to survive, powerful things happen: families benefit, communities thrive, and individuals have the opportunity to invest in their futures.
Thank you for your partnership in this important work.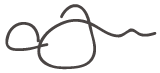 Chris Jochnick
President & CEO