Human Rights and Climate Action – A COP25 Side Event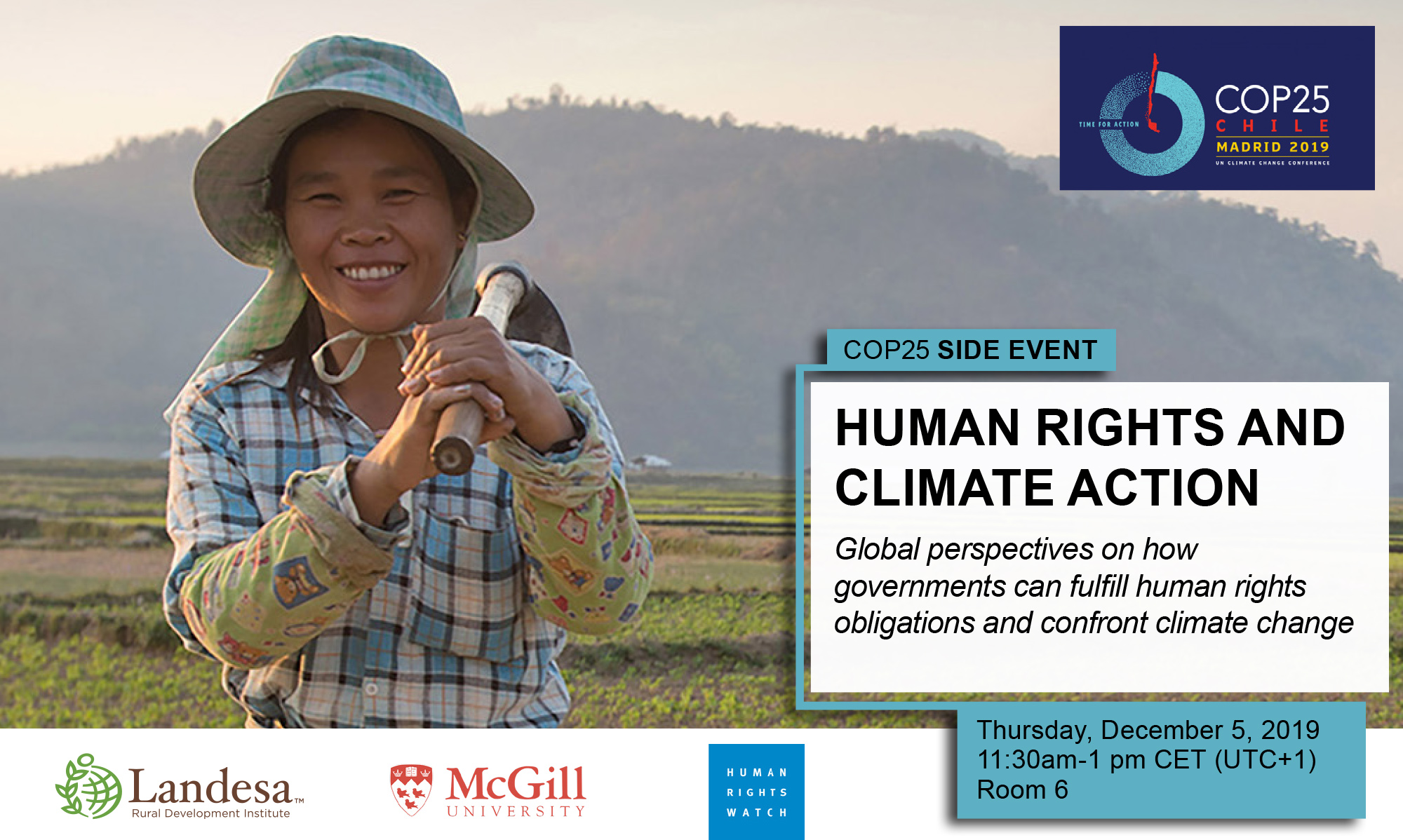 Climate change cannot be separated from human rights. The impacts of climate change adversely and disproportionately affect people who are already most marginalized: women, youth, indigenous communities, rural land users, people living with disabilities, migrants, and those displaced by climate change and related conflict.
But when human rights are realized, people are better equipped to lead and support efforts to address the climate crisis. Just and effective climate action requires stronger attention to human rights.
How can human rights be better protected and realized in the global fight against climate change? What are the key issues from the perspectives of groups most adversely affected, and from experts and practitioners seeking to ensure that human rights are understood and realized in climate action?
Media Advisory: Human Rights and Climate Action
Their Land, Our Future: To Arrest the Climate Crisis, We Need a Democratic Overhaul
Originally Published on Mongabay
Both the climate crisis and inequality require a democratic overhaul. And governments globally should start by turning over legal control of land and natural resources to local communities and indigenous land users. Their rights are key to survival for all of us.
Those of us with greater power and privilege must begin by calling for action on what is both just and effective: land rights that favor people and planet over profit and power.
Read "Their Land, Our Future" on Mongabay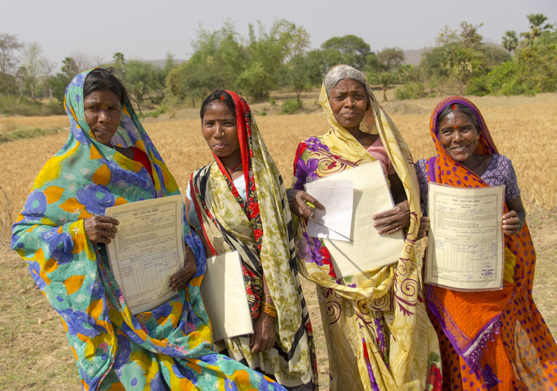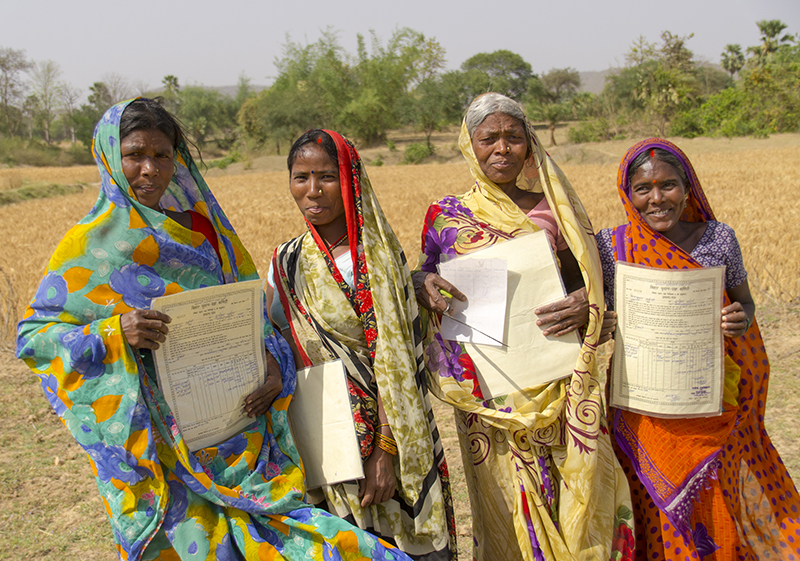 Infographics: Secure Land Rights and Climate Change
Further Reading
Gender Equal Land Rights Policies
Adaptive Capacity & Climate Resilience