EQUALITY, DIGNITY AND OPPORTUNITY THROUGH SECURE LAND RIGHTS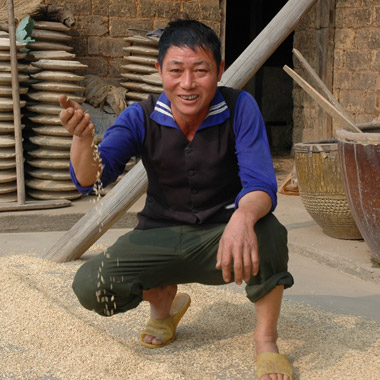 MISSION
Landesa champions and works to secure land rights for millions of the world's poorest, mostly rural women and men, to provide opportunity and promote social justice.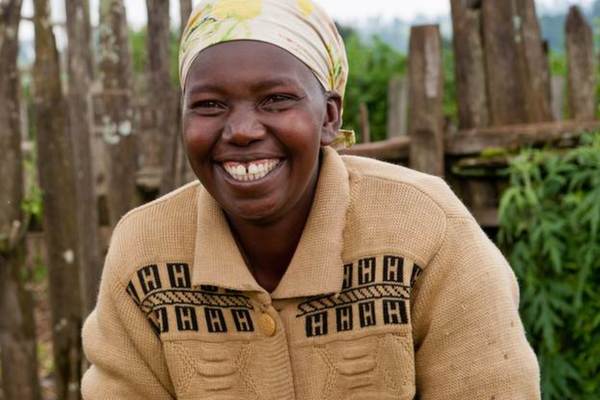 VISION
We envision a world free of poverty. We are committed to a future in which all women and men who depend on land for their livelihoods have secure, legal land rights – one of the most powerful tools for lifting oneself, one's family and one's community out of poverty.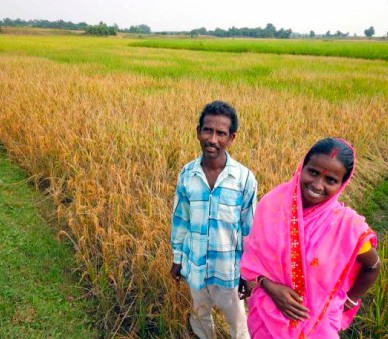 WHY LAND RIGHTS MATTER
Three-quarters of people experiencing poverty live in rural areas where land is a key asset.
Of those people, more than a billion lack legal rights over the land they use to survive, causing entrenched poverty cycles to persist over generations.
Landesa works to advance durable land rights to bring transformational changes on a large scale. Secure land rights help create a stable foundation for other important development work – like literacy, clean water, and nutrition – to take hold for generations.
OUR APPROACH
Landesa works at scale to create opportunities that help people and communities lift themselves out of poverty. We do this by working side by side with governments and other organizations to strengthen land rights for people experiencing landlessness – those 400 million women and 250 million men who lack either access to land or a secure stake in the land they farm.
Our process includes:
Initial assessments to identify existing laws, policies and cultural conditions
Collaborating with public officials to adopt pro-poor land policies
Assisting in the implementation of new laws to benefit landless women and men
Monitoring and evaluating impact
We are committed to achieving these outcomes through systemic change and an emphasis on gender equality.

SELECTED GLOBAL AWARDS
2019-2023 Ranked #10, Top 500 Best NGOs in the World, NGO Advisor and thedotgood
2017 LUI Che Woo Prize, Betterment of the Welfare of Mankind
2015 Hilton Humanitarian Prize
2015 Ranked #8, Top 100 Best NGOs in the World, The Global Journal
2013 Ranked #1 Human Rights NGO in the World, The Global Journal
2012 Skoll Award for Social Entrepreneurship, Skoll Foundation
2011 Global Hero Award, Global Washington
2006 Henry R. Kravis Prize in Leadership, Henry R. Kravis Institute in Leadership and Claremont McKenna College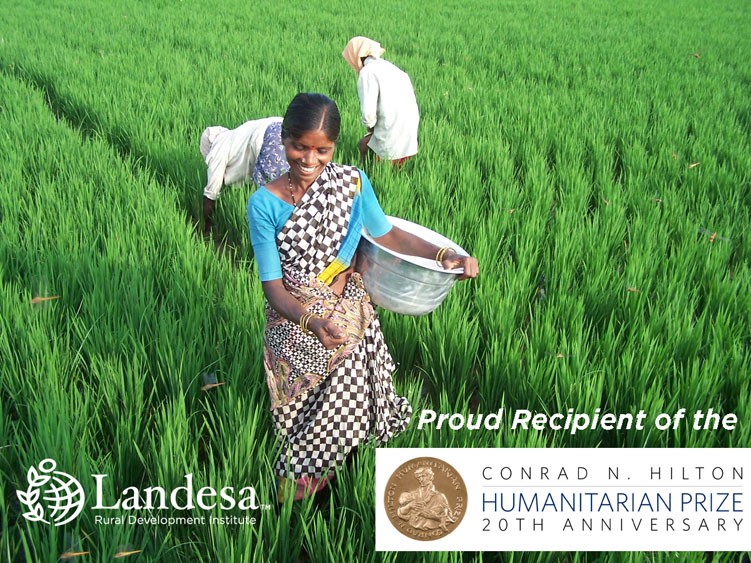 Seattle Office Land Acknowledgement
We acknowledge our Seattle office sits on unceded territory belonging to the Coast Salish peoples and remain grateful to the past and present Indigenous stewards of this land.
While our land rights research, design, advocacy, and implementation do not extend to the United States, we offer the following resources to learn about its Indigenous land and ways you can take action:
Native Land | Discover whose land you live and work on.
Eighth Generation | Explore Native-owned businesses in the Seattle area.
Chief Seattle Club | Support Seattle's Native-led day center offering basic needs, job training, community events, and more.