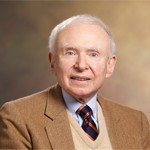 Roy Prosterman
Landesa Founder and Chairman Emeritus
Founder and Chairman Emeritus of Landesa and Professor Emeritus of Law at the University of Washington, Roy Prosterman is a pioneering world expert on land reform, rural development, and foreign aid.
A Life Dedicated to Global Development
Before dedicating his life to global development, Prosterman practiced as an associate at the New York law firm Sullivan & Cromwell for six years. He left private practice for a teaching post at the University of Washington in 1965.
In 1966 Prosterman came upon a law review article that promoted land confiscation as an acceptable tool for land reform in Latin America. The idea seemed utterly dangerous to him. Prosterman responded with his own law review article, Land Reform in Latin America: How to Have a Revolution without a Revolution, in which he urged democratic and market-friendly land reform which included full compensation for land acquisitions.
Prosterman's article garnered the attention of US government officials and others who saw the potential of his ideas – particularly for the escalating conflict in Vietnam. Prosterman was called to testify before Congress and was eventually recruited to carry out his ideas in Vietnam during the later part of the war.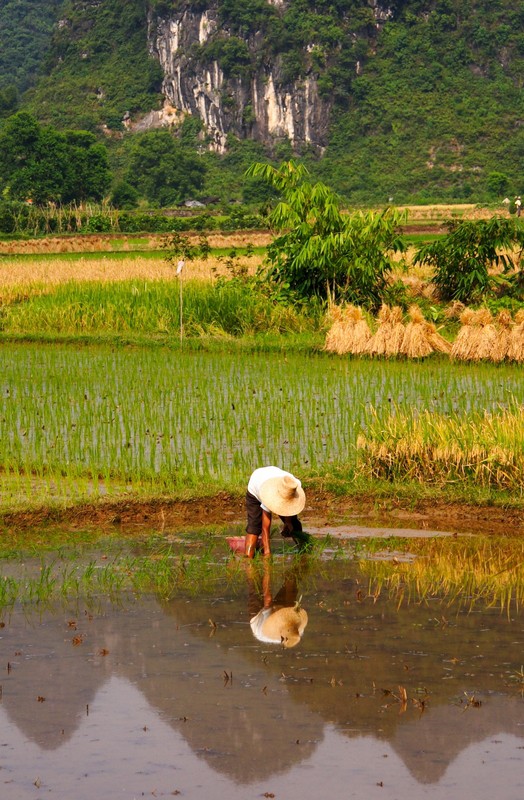 Visionary Land Rights Reform
His land to the tiller program in Vietnam from 1970 to 1973 gave land rights to 1 million tenant farmers. Rice production increased by 30 percent while Viet Cong recruitment decreased by 80 percent. A New York Times article called the land reform law that Prosterman had authored "probably the most ambitious and progressive non-Communist land reform of the 20th century."
Soon Prosterman found himself called into the fields of Latin America, the Philippines, Pakistan, and dozens of other countries, to help craft pro-poor land law and programs. He developed a small following of law students who assisted him in his work.
World's First Land Rights NGO
Prosterman formally founded the world's first non-governmental organization designed specifically for partnering with governments to extend land rights to people experiencing extreme poverty – then known as the Rural Development Institute (RDI).
Prosterman has provided advice and conducted research in more than 40 countries in Asia, the former Soviet Union, Europe, the Middle East, and Latin America. He has published several books, including Surviving to 3000: An Introduction to Lethal Conflict, Land Reform and Democratic Development (with Jeffrey Riedinger), and One Billion Rising (with Tim Hanstad and Robert Mitchell), and has authored dozens of articles. He is a frequent guest speaker and presenter at world forums on poverty and economic security.
He has received numerous awards and distinctions, including the Gleitsman Foundation International Activist Award, which honors achievement in alleviating world poverty, and the inaugural Henry R. Kravis Prize in Leadership. He has been nominated three times for the Nobel Peace Prize.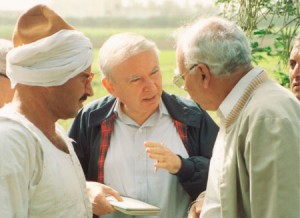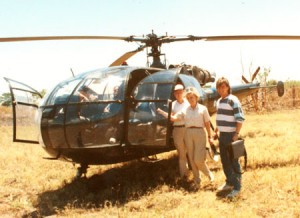 Areas of Expertise:
Qualitative and quantitative research
Research methods
Legal and land policy research
Monitoring and evaluation
Land tenure policy
Land rights formalization
Forestland tenure
Land administration
Land management
Tenancy and leasing
Women's land rights
Inheritance law and practice
Family and marital property law
Customary law systems
Land dispute resolution
Expropriation; resettlement law and policy
Community land tenure systems
Community natural resource management
Community mobilization
Community-investor-government partnerships
Rural development
Agricultural development
Participatory processes
Training and capacity building support
Livelihood promotion
Policy advocacy and co mmunications
Microfinance
Geographic Experience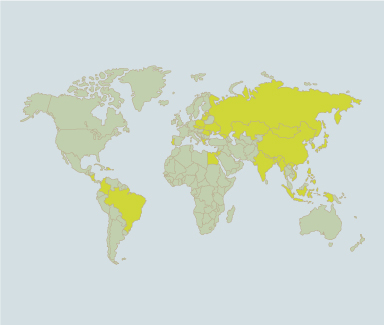 AFRICA

Egypt.

AMERICAS

Brazil; Colombia; Costa Rica; Dominican Republic; El Salvador; Nicaragua.

ASIA

Bangladesh; Burma/Myanmar; China; India; Indonesia; Israel; Japan; Kyrgyzstan; Mongolia; Nepal; Pakistan; Philippines; South Korea; Vietnam.

EUROPE

Czech Republic; Estonia; Greece; Latvia; Lithuania; Moldova; Poland; Portugal; Romania; Russia; Slovakia; Ukraine.