Join the global movement for land rights
Become part of an organization that is growing rapidly and impacting hundreds of millions of rural families by strengthening their rights to one of the most precious resources for prosperity – land.
Landesa is a world class research and advocacy organization whose goal is to strengthen land rights for people experiencing poverty, through improved policies, laws, and programs. We foster an environment that values impact, collaboration, respect, dedication, and learning. These traits are the driving force of our success and are inherent in our organizational culture.
Landesa has a talented and dedicated staff that enjoys extensive support, benefits, and opportunities to grow. As a Landesa employee, you will have access to educational and development opportunities as well as the chance to contribute to some of the most important research and policy reform and program implementation taking place in global development today. Equal employment opportunity has been, and will continue to be, a fundamental principle at Landesa. Landesa is committed to a work environment in which relationships are characterized by dignity, courtesy, and respect. We are committed to nondiscrimination in all of our business operations.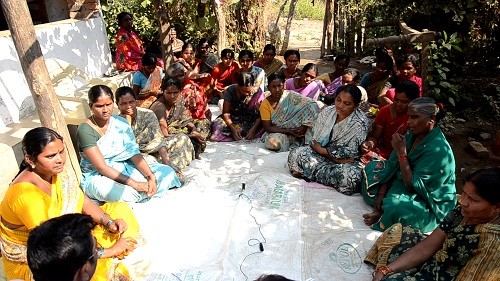 Internships and Fellowships
Landesa hosts a full-time 10-week summer internship program based out of its Seattle office (internships are predominantly virtual). The open application period for the summer internship program is October through April. On a rolling basis, Landesa accepts applications for part-time fall, winter, and spring internships. If you are a student interested in applying for an internship, send a cover letter, CV or resume (including GPA or class ranking), and writing sample to internships@landesa.org indicating your preference for summer or academic semester. Internships are only available to currently enrolled students — preference is given to students receiving academic credit or grant stipends.
Additionally, Landesa considers externally-funded fellowship opportunities on a case-by-case basis. Qualifications include a relevant post-graduate degree such as law or public policy, excellent research and writing skills, and a demonstrated interest in improving rights of women and the rural poor. Candidates must identify externally-funded opportunities before submitting a fellowship application. Fellowship applications can be submitted to internships@landesa.org and should include a cover letter, CV or resume (including GPA or class ranking), and writing sample.
Internship and Fellowship Program
Consulting Opportunities
Consultants' Roster
Landesa supplements its regular staff with the expertise of skilled international consultants. We maintain an active roster of consultants in support of our program needs. Periodically we open generic vacancies for Land Tenure Specialist, Climate Change Specialist, Gender Specialist, and Research and M&E Specialist. We encourage consultants with specialized skills in these subjects and a Land Tenure background to submit their qualifications to be considered for inclusion in our roster.
The window to apply for the roster is open four times per year for a period of one month; the next window is open December 1-31, 2023.
Specific Consultant Opportunities
When Landesa has specific consultant opportunities, they will be posted below. For these openings, please follow the application instructions listed in the posting.
Landesa is committed to the principles of integrity, professionalism and respect for the dignity of all people, and seeks to ensure a safe working environment free of harassment, including sexual harassment, and free of sexual exploitation and abuse in its activities and operations. If you wish to confidentially report an incident of harassment or sexual exploitation and abuse, you may file a report through this website or by calling 1-866-921-6714.