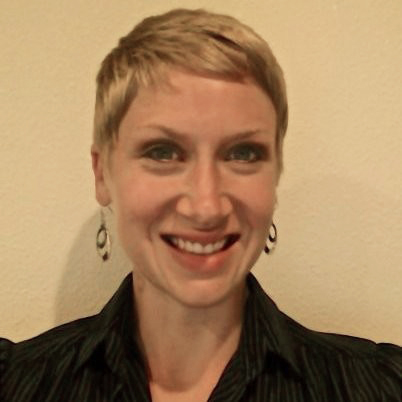 Beth Roberts
Director, Center for Women's Land Rights
Why I am passionate about Landesa's mission:

When I was about 10 years old, my mom and grandma took me to Tijuana. I remember being approached by a girl about my own age who was selling necklaces on the street. She was dirty and desperate, and I remember being struck by the stark difference between her life and mine. It was my first encounter with poverty, and it changed me. It set me on a path to a career that would allow me to help address extreme poverty. I'm passionate about the work I do at Landesa because that's why we exist: to eradicate poverty and create opportunity for people like that little girl. I still have the necklace I bought from her.
ABOUT BETH:
Beth is a law, policy, and gender practitioner who works to strengthen gender-equal and socially inclusive rights to land and productive assets. In her role as Center Director, Beth leads a team of gender experts and specialists across the organization; provides technical support on gender equality and social inclusion to Landesa's program teams; leads Landesa's work on human rights and contributes to Landesa's global advocacy work more broadly; and works to collaborate with, strengthen, and expand the network of practitioners focused on gender and natural resource justice worldwide. Before coming to Landesa, Beth was a private practice attorney in Seattle, and was the founder and director of a nonprofit dedicated to global women's rights issues.
Blogs:
"Their land, our future: to arrest the climate crisis, we need a democratic overhaul." Mongabay, December 2019.
"Women's land rights: shifting power for gender equality." Place, May 2019.
"Sustaining Sustainable Development." Impakter, April 2018.
"Women as Agents of Climate Change Action." Women Deliver, November 2017 (co-authored with Rights and Resources Initiative).
"Where were the women at the World Bank Land and Poverty Conference?" Devex, May 2017.
"Securing Rural Land Rights to Achieve Sustainable Cities." Place, October 2016.
"Free From Harm: Rights to Land and a Brighter Future for Women." Landesa, November 2015.
Organizational Documents:
"Gender Integration Strategy." Commissioned by Landesa and authored in 2017.
"Gender in Our Work."  Gender Assessment commissioned by Landesa and conducted and authored in 2013.
Education:
Beth holds three advanced degrees from the University of Washington: a Master of Public Administration (MPA) with a focus on international development and nonprofit management, a Juris Doctor (JD), and an LL.M in Sustainable International Development Law.
Areas of Expertise:
qualitative research
legal and policy research
project management
land tenure policy
land rights formalization
forestland tenure
land administration and management
women's access and rights to land
inheritance law and practice
family and marital property law
customary law systems
land dispute resolution
expropriation
resettlement law and policy
community land tenure systems
community natural resource management
community-investor-government partnerships
agricultural development
participatory processes
training and capacity building support
global policy and advocacy
climate change mitigation and adaptation
gender
International Experience:
Honduras, Bangladesh, Ghana, Myanmar, and numerous venues for global advocacy and human rights
Languages:
English (native)
Spanish (intermediary)