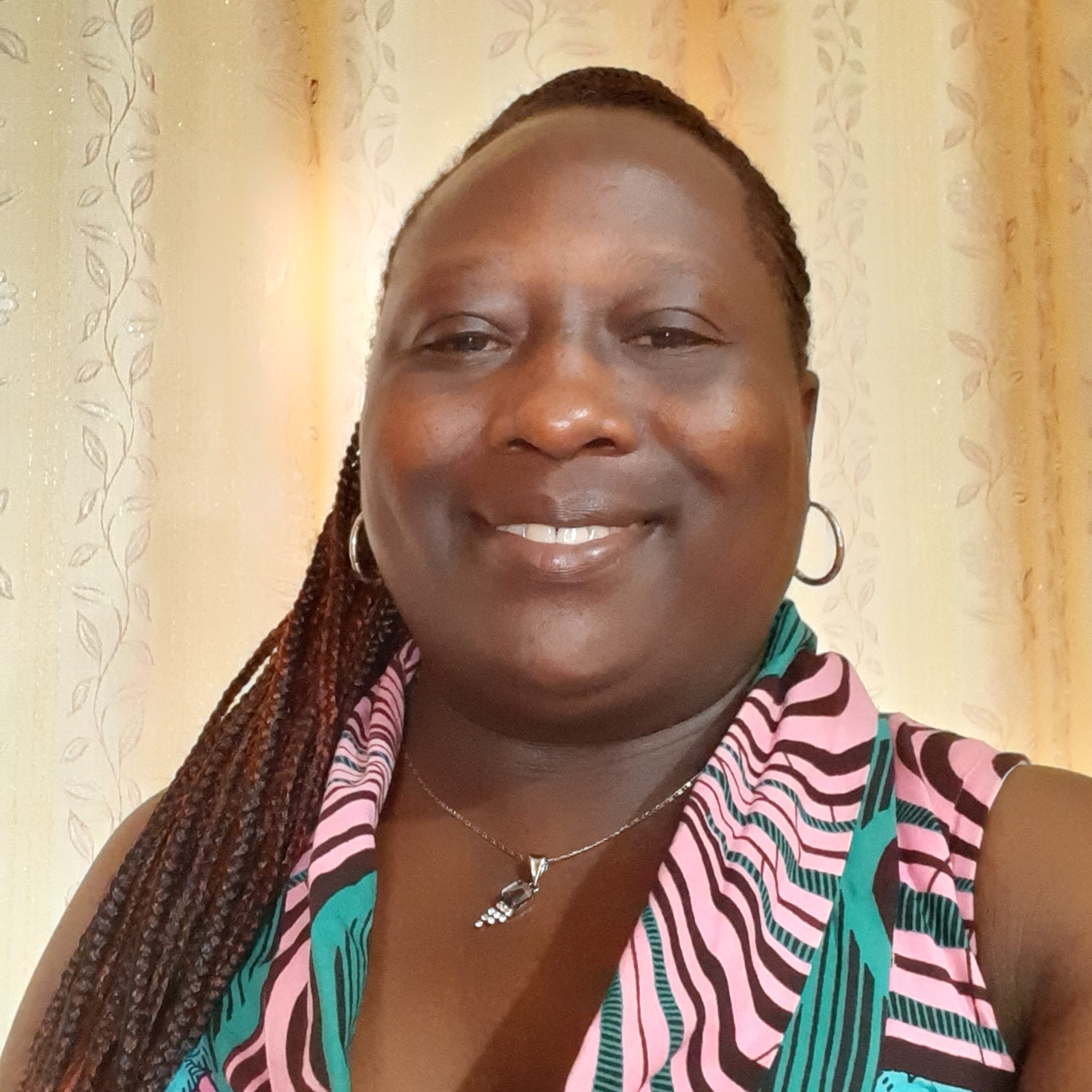 Everlyne Nairesiae
Africa Region Director
WHY I AM PASSIONATE ABOUT LANDESA'S MISSION:

I'm inspired by Landesa's work to fight poverty and inequality through secure land tenure rights in policy and practice. Land rights guarantee secure livelihoods and give economic power to individual women, men, and communities across Africa, and around the world. Secure land rights also provide the impetus to adopt integrated and sustainable land use practices that reduce land degradation and foster climate resilience.
ABOUT EVERLYNE:
Everlyne Nairesiae leads and coordinates the implementation of Landesa's Africa Strategy.  She is a social scientist with over 19 years of experience in land and natural resource governance, monitoring and evaluation, conflict management and climate resilience, policy advocacy and influencing with a focus on gender equality and rights of local communities, women, youth, indigenous people, and the most marginalized populations in rural and urban areas.
Before joining Landesa, Everlyne worked as Coordinator of the Global Land Indicators Initiative (GLII) and Gender Focal Point for Global for Land Tool Network (GLTN) at UN-Habitat. At GLTN, she steered a global multi-stakeholder effort to secure land tenure indicators in the SDGs, secured re-classification of land tenure indicators to Tier II, and facilitated data capacity strengthening efforts for governments and other actors. She led the development of GLTN Gender Strategy, designed and co-facilitated the development of women's land rights data quality guide for data agencies and practitioners. She previously worked as the Women's Land Rights Advisor at Oxfam, and Senior African Region Coordinator for Relief, Development and Protection at Church World Service.
Education:
Master of Philosophy in Guidance and Counselling, Moi University, Eldoret in Kenya
Bachelor of Education (ARTs) – Major in Geography and Kiswahili, Moi University, Eldoret in Kenya
Selected Publications:
Everlyne has led and contributed to publications, including:
Technical contribution to the joint publication by UN-Women, GLTN and UN-Habitat: Getting it Right from Planning to Reporting: A Guidance Tool on Improving the Quality of Women's Land Rights Data And Statistics.
Lead author: Global Land Tool Network Gender Strategy (2019–2030); Towards Securing Women's and Girls' Land and Property Rights –
Lead author: World Bank. 2019 Initial Strategy for Gender Mainstreaming in REDD+ Processes and Programs in Africa (2019 – 2025)
Coordinator and technical contributor: Measuring Individuals Rights to Land; An Integrated Approach to Data Collection for SDG Indicators 1.4.2 and 5.a.1; a Joint publication by UN-Habitat, World Bank and FAO.
Lead author of paper – Land degradation neutrality and tenure security — the SDG's prospects; A Better World, volume 4 is a Tudor Rose publication in partnership with UNCCD for the High-Level Political Forum (HLPF 2018)
Languages:
English (fluent)
Kiswahili (fluent)
French (basic)
Maasai (native)
Areas of Expertise:
Land tenure policy
Land administration
Women's access and rights to land
Land dispute resolution
Community land tenure systems
Community natural resource management
Climate change mitigation and adaptation
Gender budgeting and mainstreaming in policies and programs
Project management
Community mobilization and participatory processes
Community-investor-government partnerships
Urban land policy and governance
Rural development
Global policy and advocacy
Evidence-based advocacy
Research methods
Planning, monitoring and evaluation
International Experience:
Kenya
Uganda
Ethiopia
Rwanda
Tanzania
South Sudan
Burundi
Mozambique
Ghana
Cameroon
Nigeria
Democratic Republic of Congo (DRC)
Liberia
Malawi
Zambia
South Africa
Zimbabwe
Senegal
Jordan
India
Nepal
Sri Lanka
United Arab Emirates
Tunisia
Colombia
Guatemala
Brazil