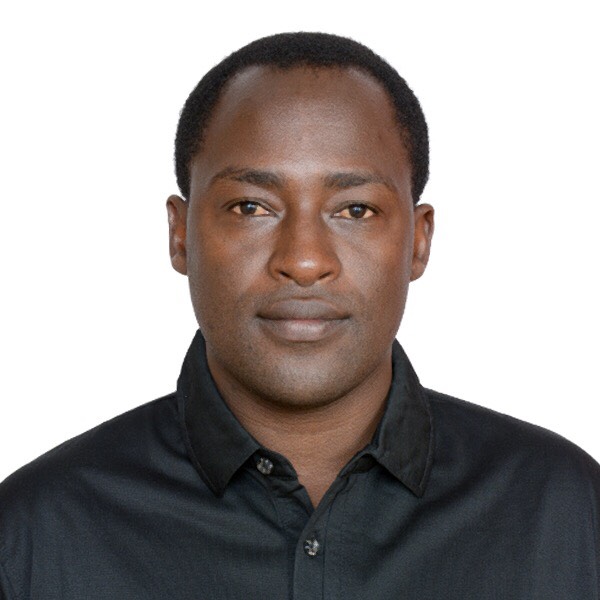 Godfrey Massay
Tanzania Program Director
ABOUT GODFREY:
Mr. Massay is a lawyer specialized in the areas of land rights, environmental justice and human rights in Tanzania. Specifically, he has worked in the areas of land dispute settlement, constitutionalism, land policy reforms, rights identification and regularization, bylaws development, land-based investments, women's land rights, pastoralism and indigenous peoples, gender and agrarian issues, compensation, and inheritance issues.  
 Other areas of work covers building capacities and relationship with institutions. In this regard, Mr. Massay has contracted trainings for communities, village leaders and local government organizations, journalists, and civil society organizations. He recently facilitated the establishment of a multi-stakeholder platform on women's land rights and sustainable development in Tanzania, a platform which supports the government of Tanzania to meet its SDG commitments related to women's land rights.  
Prior to taking on the role as Tanzania Program Director, Mr. Massay was a land tenure specialist for Landesa's office in Tanzania, a position he started serving in July 2018. Before that, he worked as an Africa Program consultant and advocacy manager for Landesa's office in Tanzania for over one year. 
Education:
Bachelor of Laws (Hon), Laws, 2009, University of Dar es Salaam, Dar es Salaam
Languages:
Published Materials:
Massay, G. (2019). The Struggles for Land Rights by Rural Women in sub-Saharan Africa: The Case of Tanzania.  African Journal of Economic and Management Studies, Vol. 11 No. 2. 271-283 https://doi.org/10.1108/AJEMS-03-2019-0120
Massay, G. and Telemu, K (2018) Land-based Investments in Tanzania: Legal Framework and the Reality on the Ground in Moyo, S, Jha, P and Yeros, P (2018) Reclaiming Africa-Scramble and Resistance in the 21st Century. Spinger. Singapore
Massay, G. (2018) Energy and Food Demands, Drivers of Land Grabs; A Case of Rufiji River Basin in Tanzania. Estudos Internacionais. Brazil
Massay, G. (2017) Tanzania Land Goverance Country Book. Land Portal Foundation. Groningen -Netherlands
Massay, G. (2017). ) In Search of the Solution to Farmer-Pastoralist Conflicts in Tanzania. SAIIA, Cape Town.
Massay, G. (2017). Building Evidence for Rural Women Struggles for Land Rights in Tanzania: The Quest for Knowledge, Recognition, and Participation in Decision Making Process. World Bank. Washington DC
Massay, G. (2017). In Search of the Solution for Farmer Pastoralist Conflicts in Tanzania: A Critical Review of the Existing Land Dispute Settlement System. YARA Network. Cape Town
Massay, G. (2017). Africa's Women are Still Waiting for Equal Inheritance Rights. Women Deliver
Massay, G. (2016). Pillars of the Community: How Trained Volunteers Defend Land Rights in Tanzania. IIED, London.
Massay, G. (2016). Tanzania's Village Land Act 15 Years On. Journal of International Rural Development. Rural 21.vol 3 2016.
Massay, G. (2015). Review of Staffed and Starved; the Hidden Battle for the World Food System. Pambazuka News. Nairobi
Massay, G. (2015). "Compensating Landholders in Tanzania; the Law and the Practice" in E. Osabuohien (Ed.) Handbook of Research on In-Country Determinants and Implications of Foreign Land Acquisitions. Hershey, PA: IGI Global.
Massay, G. and Talemu, K (2014). Land-based Investments in Tanzania: Legal Framework and the Reality on the Ground. LDPI. Working Paper.
Massay, G. (2013). Adjudication of Land Cases in Tanzania: A Bird Eye Overview of the District Land and Housing Tribunal. Vol 2.Open University Law Journal.
Massay, G. (2012). Energy and Food Demands, Drivers for Land Grab; A case of Rufiji River Basin in Tanzania. CEFA Onlus. Bologna
Massay, G. and Myenzi, Y. (2011). The Quest for Constitutional Protection to Land in Tanzania; The Contextual Analysis and Lessons from the Region. HAKIARDHI. Policy Brief