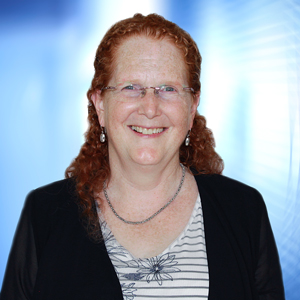 Jolyne Sanjak
Sr. Director of Global Programs
WHY I AM PASSIONATE ABOUT LANDESA'S MISSION:

Because I have long believed in the power of improving land governance and achieving secure land rights for all to amplify the impacts of activities across almost all spheres of international development. Simply put, Landesa's mission is foundation to many other things we care about.
ABOUT JOLYNE:
Jolyne Sanjak, Ph.D., is an agricultural economist who engages with partners to strengthen land governance, secure tenure for all, enhance livelihood opportunities, and champion gender equality and social inclusion. She has 35+ years of global experience. Jolyne has contributed to organizational development, portfolio growth and management, project design and implementation and monitoring, evaluation and learning. Her expertise and experiences include a consistent emphasis on land governance and land rights as well as significant work in thematic areas such as sustainable agriculture and rural development, access to finance, gender and social inclusion, among others. She has engaged in international development from academia, public sector, non-profit sector and private sector consulting practice and taken leadership in shaping global policy on land governance. Her passion is to see a world with secure land rights for all people.
EDUCATION:
University of Wisconsin- Madison, PhD Agricultural Economics (1987)
The Pennsylvania State University, State College PA, MS Agriculture and Resource Economics (May 1982) and BS Agriculture Economics and Rural Sociology (March 1981)
AREAS OF EXPERTISE:
Rural and urban land tenure / land rights
Women's land rights
Land governance and policy
Land administration systems, land rights documentation, land sector technology applications
Land markets
Conflict sensitive land programming
Monitoring, evaluation and learning in land sector
Linkages of land sector to environmental sustainability, rural and urban development, conflict dynamics, and food security
Gender and Social Inclusion
Private sector engagement
SELECTED PUBLICATIONS:
INTERNATIONAL EXPERIENCE:
Benin
Bolivia
Burkina Faso
China
Columbia
El Salvador
Ghana
Guatemala
Haiti
Honduras
India
Lesotho
Madagascar
Mali
Mexico
Mongolia
Mozambique
Namibia
Nicaragua
Senegal
LANGUAGES:
English (native)
Spanish (fluent)