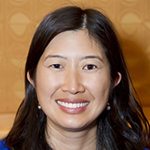 Titi Liu
*Landesa Board Chair; Director, International Public Interest Initiatives, Stanford Law School
Titi Liu is the Director of International Public Interest Initiatives at the Levin Center. She develops and implements programs that support students who are pursuing a career path in international public interest lawyering and serves as a resource for leading practitioners in the field, with a focus on transitional societies.
Titi has a long career advancing social justice issues both domestically and internationally. She was the law and rights program officer for the Ford Foundation in Beijing, China and a State Department and USAID consultant. She has been extensively published in the US and in China on the relationship between litigation and social change.
She was most recently the Executive Director of the Asian Law Caucus, the first organization in the country to promote, advance and represent the legal and civil rights of Asian and Pacific Islander communities. Prior to joining the Caucus, she was the Garvey Schubert Barer visiting professor in Asian Law at the University of Washington.
Titi holds a juris doctorate from Harvard University and a bachelor's degree from Harvard College. She is fluent in Mandarin Chinese.