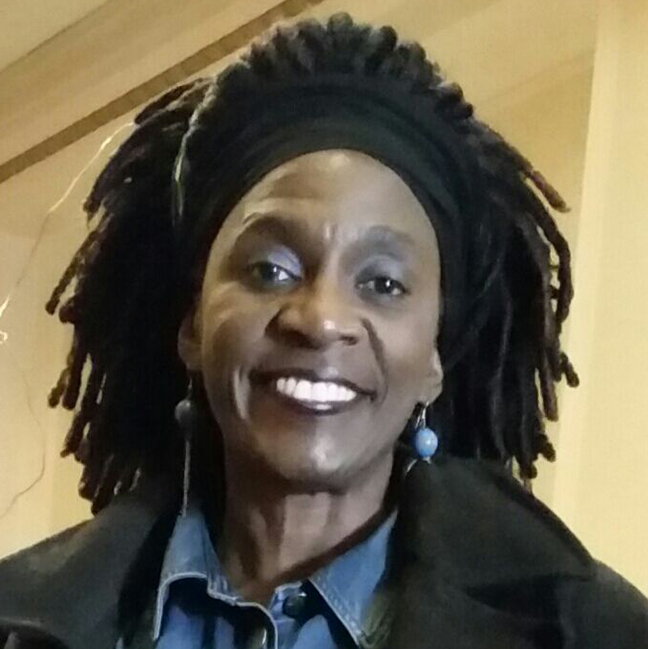 Monica Mhoja
Outreach Director – Africa
Why I am passionate about Landesa's mission:

Land is life and power, it brings dignity and Identity. Land is a resource, major means of production and foundation of economic development that should be equally accessed, owned and controlled equitably by both men and women. My passion is to see men and women have equal access to land.
ABOUT MONICA:
Dr Monica Magoke-Mhoja has more than 25 years of experience in managing and leading women's and children's rights programs. She has been designing, managing and implementing community, national, regional and international programs on advocacy, legal and human rights awareness on land rights, inheritance rights, and the impact of child marriage and gender-based violence using collaborative and human rights-based approaches.
She is the first chairperson of Women in Law and Development in Africa (WilDAF) Tanzania, founder of the Children's Dignity Forum and in 2007 initiated Tanzania's first national forum to end child marriage. In 1998 she initiated and was the first coordinator of the United Nations' Convention on the Elimination of all forms of Discrimination Against Women (CEDAW) Task Force in Tanzania, comprised of 37 NGOs. She is also the founder of the Women's Legal Aid Center (WLAC) and also facilitated the establishment of 18 paralegal centers in 13 regions in Tanzania to provide legal aid services; issues of land and inheritance rights were at the top of the agenda. She is a 2003 recipient of the American Bar Association's International Human Rights Award for significant contribution to human rights, rule of law and access to justice.
Areas of Expertise:
Qualitative research
Project management
Land tenure policy
Land rights formalization
Women's access and rights to land
Inheritance law and practice
Family and marital property law
Customary law systems
Community mobilization
Participatory processes
Training and capacity building support
Evidence-based advocacy
Gender
Education:
PhD, Human Rights Law, University of Edinburgh, UK
M.L., International Comparative Rights  of Women, Public Health Law, Equal Employment Opportunities, Constitutional law and Family Law, Georgetown Law Centre, Washington, DC
M.L., International Law and Company Law, University of Dar es Salaam, Tanzania
B.L., University of Dar es Salaam, Tanzania
International Experience:
Published Materials:
Mhoja M.E.M. 2008. Child-widows Silenced and Unheard: Human Rights Sufferers in Tanzania (London: Author House).
Mhoja M.E.M et al. 2010. Baseline Survey in Glasgow and Edinburgh on the Beliefs, Views and Experiences of Female Genital Mutilation (Edinburgh: DARF)
Mhoja.M.E.M. 2005.The Impact of Inheritance Customary law to the Status of Windows and Daughters in Tanzania: A challenge to Human Rights Activists, in Voices of African Women – Johanna Bond (Ed.) (Durham North Carolina: Calorina Academic Press).
Mhoja.M.E.M. 2001 Land and Property Rights of Widows: A Case Study of Tanzania  (London:EWD)
Mhoja.M.E.M. 1996. Institutional Capacity for Promotion and Protection of Human Rights of Women: Strengths and Weaknesses, (DSM :UNDP)
Mhoja.M.E.M. 1995. Women's Land Rights: Tanzania Experience, Galve, Sweden October 9-11, 1995. (Nairobi: Habitat).
Mhoja.M.E.M.  1995 The Case of Widows, in Dr. L Klemp (ed) Exposed to Social Insecurity, (DSM: FES)
Mhoja.M.E.M.  1995 The Case of Disabled Women, in Dr. L Klemp (ed) Exposed to Social Insecurity, (DSM: FES)
Mhoja.M.E.M.  1995 The Case of Elderly Women, in Dr. L Klemp (ed) Exposed to Social Insecurity, (DSM: FES)
Mhoja.M.E.M and Bisimba H 1994 Tanzania Customary Law of Inheritance – A case of cultural violence against women, in Dr. L Klemp (ed) Women Challenging Violence: Experiences from Eastern and Southern Africa, (DSM: FES)
Languages: