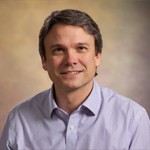 Robert G. Mitchell
Asia Region Sr. Director
Why I am passionate about Landesa's mission:

I believe Landesa's approach to international development effectively blends cultural sensitivity, a focus on the poor and women, and a commitment to reforming government systems to helping large numbers of people. The work is extremely practical and we're constantly learning how to be more impactful.
ABOUT ROBERT:
Robert Mitchell has 34 years legal experience and 27 years of research, consulting, and writing experience with land tenure reform, land market development, rural legal aid and other rural development issues in developing countries and transition economies. His technical assistance experience includes on-site assessment of land policy and legislation in South Asia, Eastern Europe, Central Asia and South East Asia, as well as drafting and managing implementation of legislation and programs related to land rights legal aid. Before Landesa, Mitchell litigated contract cases and argued appeals in state and federal court.
Areas of Expertise:
Research methods
Project management
Land tenure policy
Land rights formalization
Tenancy
Women's access and rights to land
Policy advocacy and communications
Rural development
Livelihood promotion
Education:
LL.M., Law of Sustainable International Development, University of Washington School of Law.
J.D., University of Washington School of Law.
B.A. (with honors), Economics, University of Utah.
International Experience:
Albania
Georgia
India
Indonesia
Kyrgyz Republic
Moldova
Romania
Russia
Ukraine
Published Materials:
Prosterman, R., Mitchell, R., & Hanstad, T. (eds.). (2009). One Billion Rising: Law, Land and the Alleviation of Global Poverty (Leiden University Press).
Mitchell, R. (2006) "Property Rights and Environmentally Sound Management of Farmland and Forests," in J.W. Bruce, et al. (eds.), Land Law Reform: Achieving Development Policy Objectives, World Bank.
Mitchell, R., Prosterman, R., & Safik, A. (2004) "Land Policy Challenges in Indonesia: Final Project Report of the Land Law Initiative."
Mitchell, R. & Hanstad, T. (2004) "Small Homegarden Plots and Sustainable Livelihoods for the Poor," LSP Working Paper No. 11, UN Food and Agriculture Organization Livelihood Support Programme.
Languages: