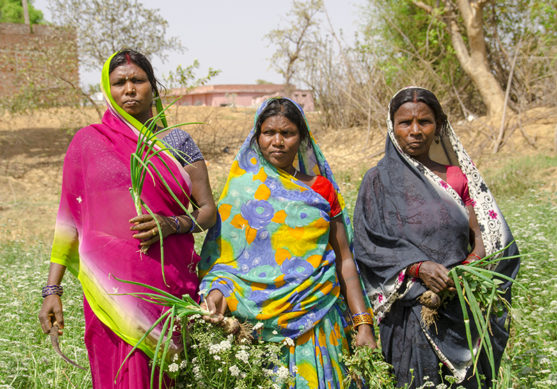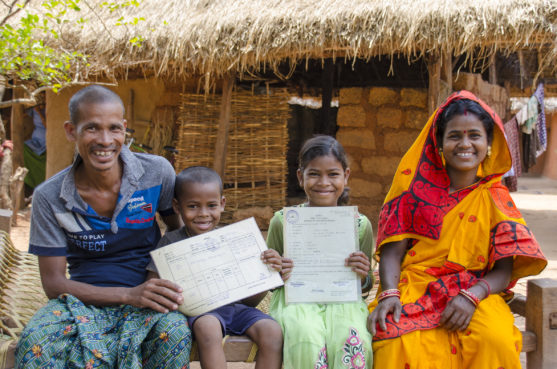 Landesa is committed to ensuring that all women and men in rural India have secure rights to land that enhance dignity and improve options for better livelihoods. Our success flows from our collaboration with governments, our knowledge of land systems, our understanding of rural land users and our constant focus on pragmatic, systemic and scalable change.
Landesa's work across India focuses on six critical areas:
Delivering Change at Scale

Landesa excels in building trust with government and policy makers by researching and reporting on rural conditions, recommending appropriate policy changes, and supporting effective implementation. Our investment in building trust with governments allows us to raise uncomfortable truths while focusing on pragmatic solutions that governments can implement at a large scale. In this way, we attempt to help governments systematically improve overall land governance and provision of land services to large numbers of rural families.

A Social and Gender Lens

Landesa works with rural communities to understand the additional challenges rural women face in realizing land rights and thriving fully. We then work with government and other partners to explore solutions that overcome these barriers. Because gender discrimination is so ingrained in social systems, addressing it requires more than legal change.

Building Capacity and Understanding

Landesa offers expertise and training to help land administration officials improve their understanding of land regulations, and encourage them to prioritize and respect poor rural women and men.

Improving Land Literacy

Landesa creates simple learning modules, tailored to the local context, to help rural women understand the value of land rights and learn how to navigate the land administration system.

Rooted in Research

Landesa conducts quantitative and qualitative research on rural land rights with a strong gender lens, and uses this learning to directly inform our work.

Collaborative Approach

Landesa collaborates with Indian research institutions and helps other civil society organizations understand and integrate land rights perspectives into their work.