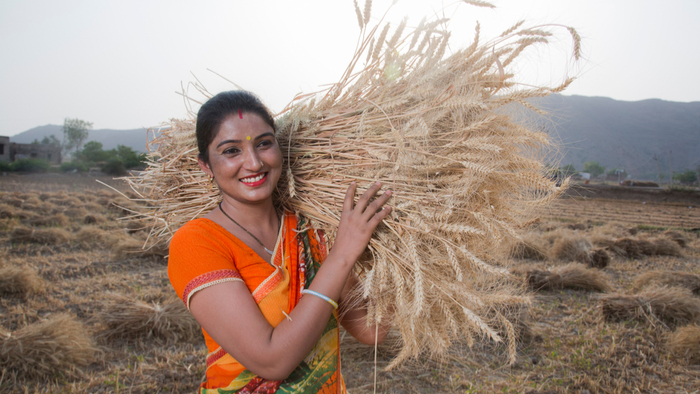 This blog originally appeared on Giving Compass.
By Tim Hanstad
In 32 years at Landesa, I met thousands of marginalized people who saw their path to prosperity blocked because they lacked rights to the land on which their lives depended. Landesa's work could have focused on the symptoms they faced as a result: inadequate income, food security, and access to services and markets. Those symptoms, however, traced back to a more fundamental origin: insecure land rights. By adopting a "systems change" mindset, Landesa was able to better leverage our work. The result? Some 130 million families (and counting) with secure, legal rights to land.
Funding systems change is possible, but it requires a particular approach. By addressing issues at the root of the problem, it is possible to catalyze changes in systems that result in leveraged, large-scale impact.
As the proverb goes, teaching someone to fish is better than giving a fish. But a systems change approach means asking bigger questions, such as "Who owns the pond?"
For philanthropists and impact investors, I offer three suggestions when adopting a "systems change" approach.
1. Identify and address causes, rather than symptoms. Symptoms are not unimportant, but they are more obvious and thus receive a disproportionate amount of attention from civil society.
Instead, seek out and invest in organizations that go beyond addressing symptoms to understand and effectively target drivers of inequity. Adopting a systems change approach means being willing to forgo more traditional aid methods and "move upstream" to arrive at a model of sustainable, long-term development.
2. Engage government. For most development challenges, government must be a key partner in a systems-change approach. It's true for land rights and for a host of other issues.
Unfortunately, civil society organizations too often approach government from an ineffective posture: either as something to ignore or oppose. The most effective systems-changing organizations tend to be those that constructively engage government in a leveraged manner. Donors should be more intentional about identifying such organizations and providing the type of support that will facilitate such engagement.
3. Align your funding with a credible leader and theory of change – and stick with it. Most theories of change that take a systems change perspective will involve a longer timeline than the typical foundation grant. Be prepared to measure progress in five- or 10-year increments, rather than within the lifespan of the more typical one- or two-year grant.
The path to systems-change success is not only long, it is typically winding. Embrace a funding structure that includes significant room for iteration, rather than a highly specific, pre-ordained, detailed set of activities. Donors should focus more on outcome metrics, and less on sticking rigidly to a set of activities and outputs. Recognize that changing external circumstances often demand flexibility and nimbleness in work plans.
This typically means that funding should be long-term and flexible. This, in turn, requires robust early due diligence on the organization, leader, and theory of change in order to extend relatively more trust-based flexibility during the grant. In my experience, many donors should be more circumspect in vetting an organization, its leadership, governance, and proof of concept before providing funding, and less restrictive to those that pass their rigorous standards.
Systems change is possible. It requires a particular mindset. The funding of systems change work requires entering a true partnership where the funder and "systems entrepreneur" are (1) looking beyond symptoms to causes, (2) engaging governments as a stakeholder, and (3) committed to a long-term partnership, learning together, making evidence-based decisions and evolving the long-term strategies as necessary.