Watch Landesa land tenure specialist Hirut Girma discuss how to support women entrepreneurs at the Skoll World Forum.

The Christian Science Monitor highlights Landesa as one of six organizations empowering women in agricultur
March 2014

Thomson Reuters Foundation quotes Landesa senior advisor Dr. Tajamul Haque in an article on the relationship between women, land, and power.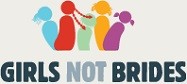 Girls Not Brides features the story of Moushumi, one of 40,000 adolescent girls in West Bengal, India learning to grow food and to stand up for themselves against early marriage.

The New York Times Editorial Board cites Landesa research in an editorial on China's plans to accelerate urbanization and the negative impact on farmers and migrants.

The Skoll World Forum published a blog by Landesa president and CEO Tim Hanstad about how China helped 500 million people escape extreme poverty through, in part, improved land rights.

The Wall Street Journal published an op-ed by Landesa's Diana Fletschner and Ashok Sircar about our research conducted for UN Women, which found that despite improved inheritance laws, women in India are still inheriting poverty not property.
February 2014

The Stanford Social Innovation Review highlighted Landesa's Roy Prosterman and Tim Hanstad in …

The Council on Foreign Relations published a blog by Landesa's West Bengal state …