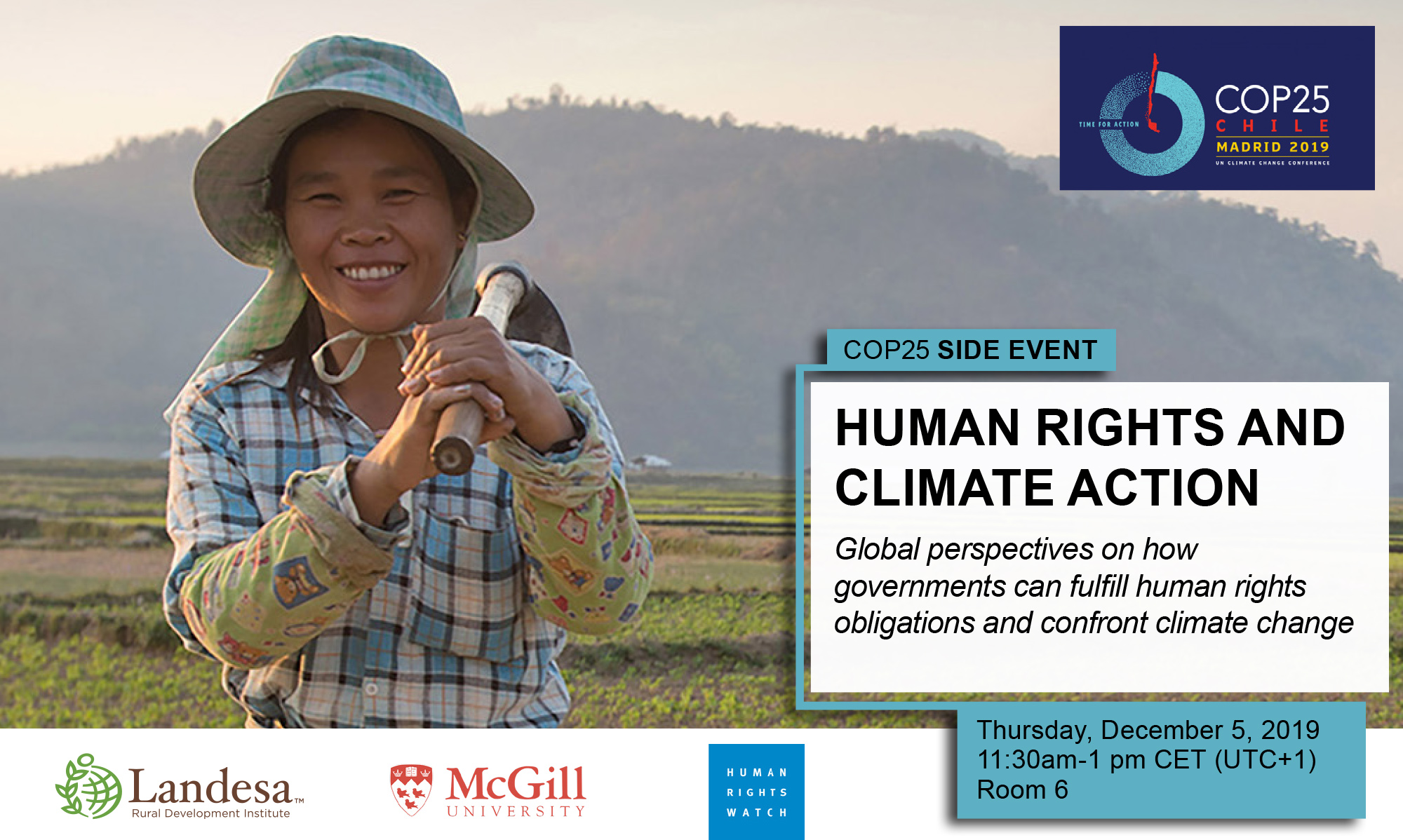 Learn more about Landesa's work at COP25, the United Nations Climate Change Conference taking place in Madrid, and explore resources on land rights and climate change.
Read Article
December 02, 2019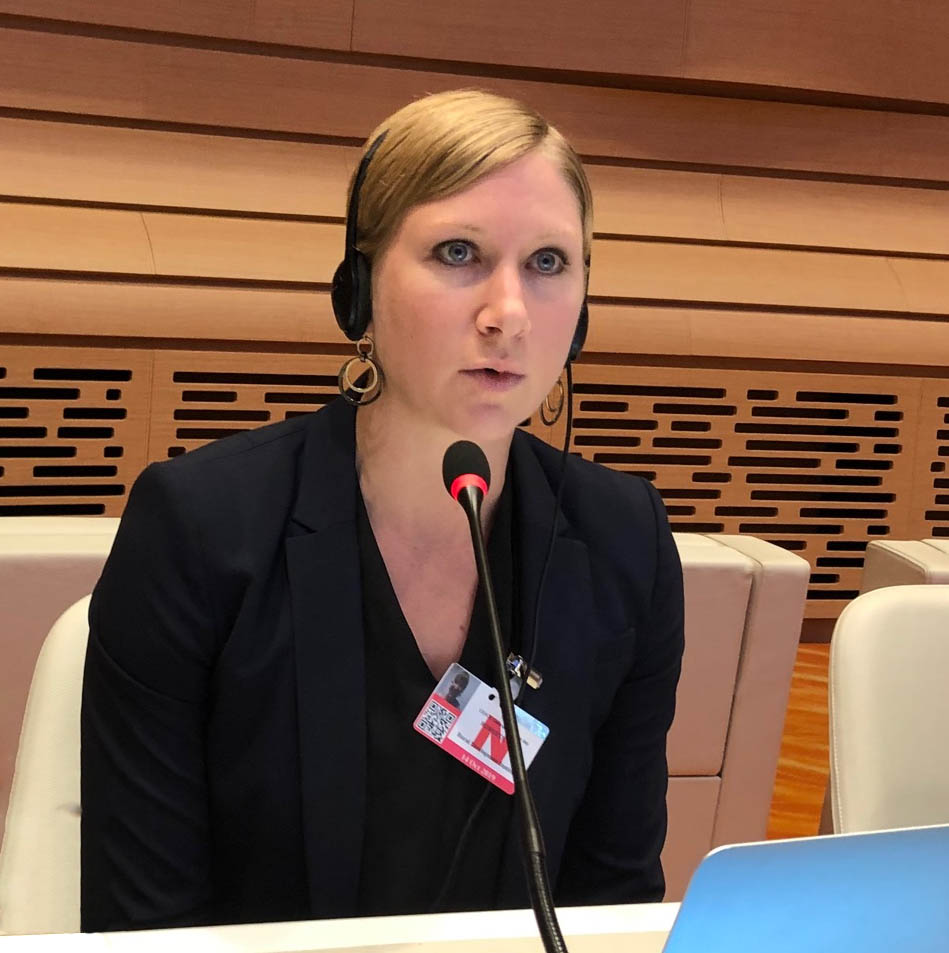 Last week, Landesa's Beth Roberts spoke before the UN Committee on Economic, Social and Cultural Rights about land as a human right.
Read Article
October 22, 2019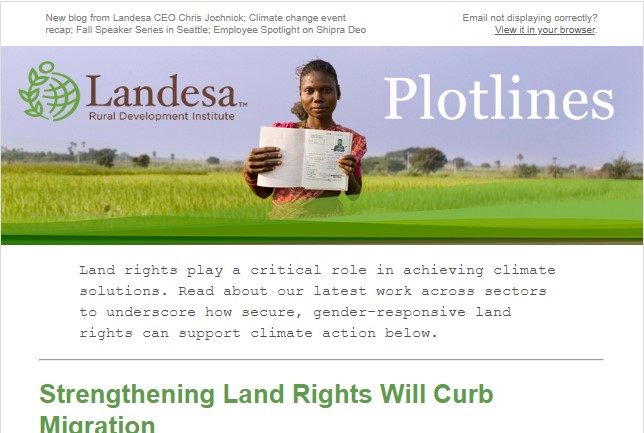 New blog from Landesa CEO Chris Jochnick; Climate change event recap; Fall Speaker Series in Seattle; Employee Spotlight on Shipra Deo.
Read Article
October 08, 2019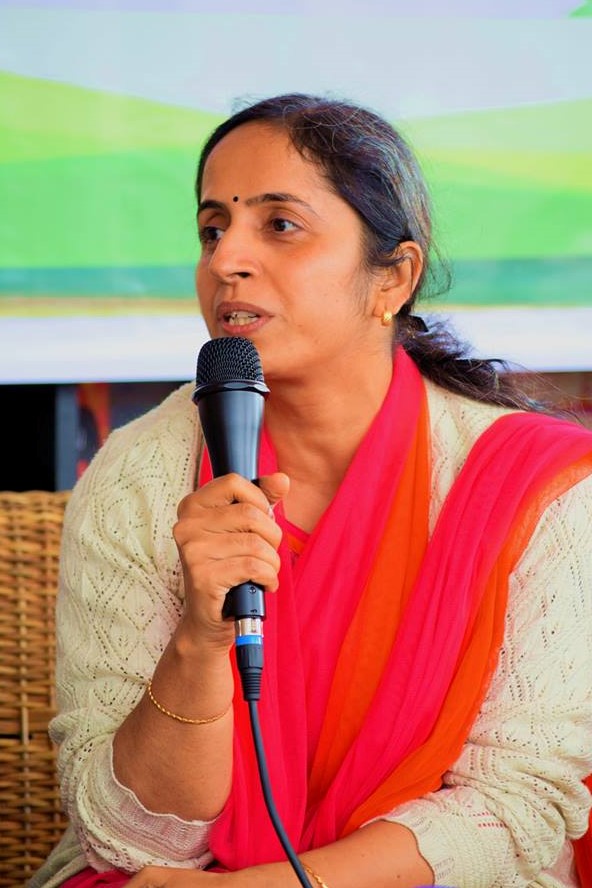 We're doing bite-sized interviews with our staff so you can get a better idea of who they are and how they help further our mission. Meet Shipra Deo, our Director of Women's Land Rights based in Uttar Pradesh, India, who has worked with Landesa for four years.
Read Article
October 08, 2019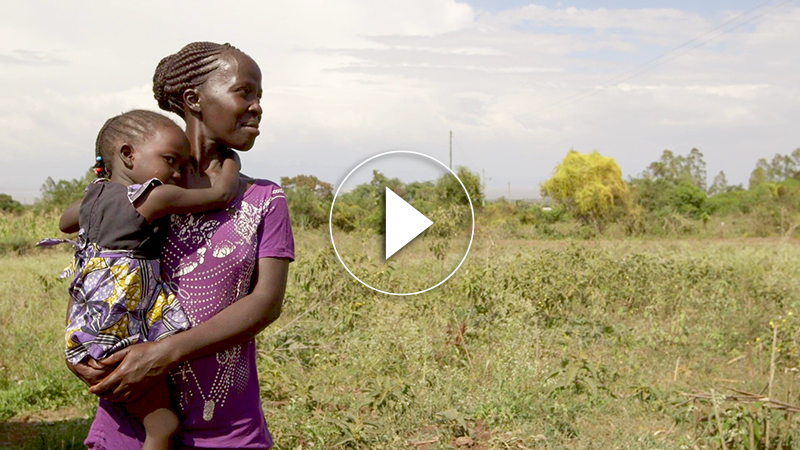 Watch a preview from our upcoming Sundance-funded documentary, read up on land rights for rural women, and learn about upcoming Landesa events.
Read Article
September 05, 2019