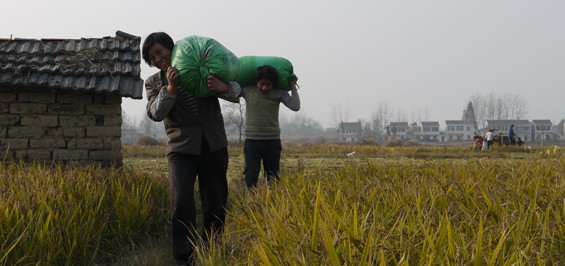 May 3, 2012 — After 30 years of rapid economic growth and urbanization, the Chinese society has witnessed an increasing social divide between China's urban and rural residents.  A key factor contributing to this divide is the weak rights farmers hold to land, which remains the most important asset for more than 700 million rural citizens.  The weakness or insecurity of farmers' rights to land is manifested most when such land rights are expropriated for non-agricultural development. A fundamental cause of the problem is the lack of an equitable legal framework on rural land expropriation.
The Chinese leadership is fully aware of these problems and thus decided to carry out legislative reforms on land takings laws.  In December 2011, Premier Wen Jiabao, in an unprecedentedly strong voice, emphasized the need to protect farmers' property rights to land and vowed to make new legislation to address these problems within the term of his administration which will end in March 2013.
Under such circumstances, Landesa has undertaken increased efforts to engage in policy advice with agricultural development decision makers, line ministries and governmental think tanks. The new laws and regulations could become more equitable, transparent and improve land tenure security for farmers.