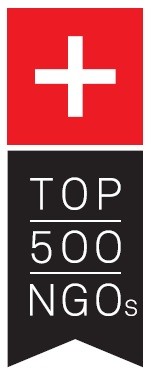 January 23, 2015 — Since 2012, Global_Geneva has published a ranking of the top 100 non-government organizations (NGOs) worldwide. This year they expanded the ranking to 500 to better spotlight the work of the non-profit sector. For the third consecutive year, Landesa has not only made the list but also rose in the rankings from the previous year. Landesa is now ranked the #14 NGO in the world.
We are honored to be among such respected organizations — including our fellow Omidyar Network grantees and Skoll Foundation awardees — making a real impact around the world.
Global_Geneva's NGO Cloud will open in February with more details regarding each ranked NGO, but you can purchase a copy of the magazine for the full article, or you can click here to go to Global_Geneva's website to learn more.