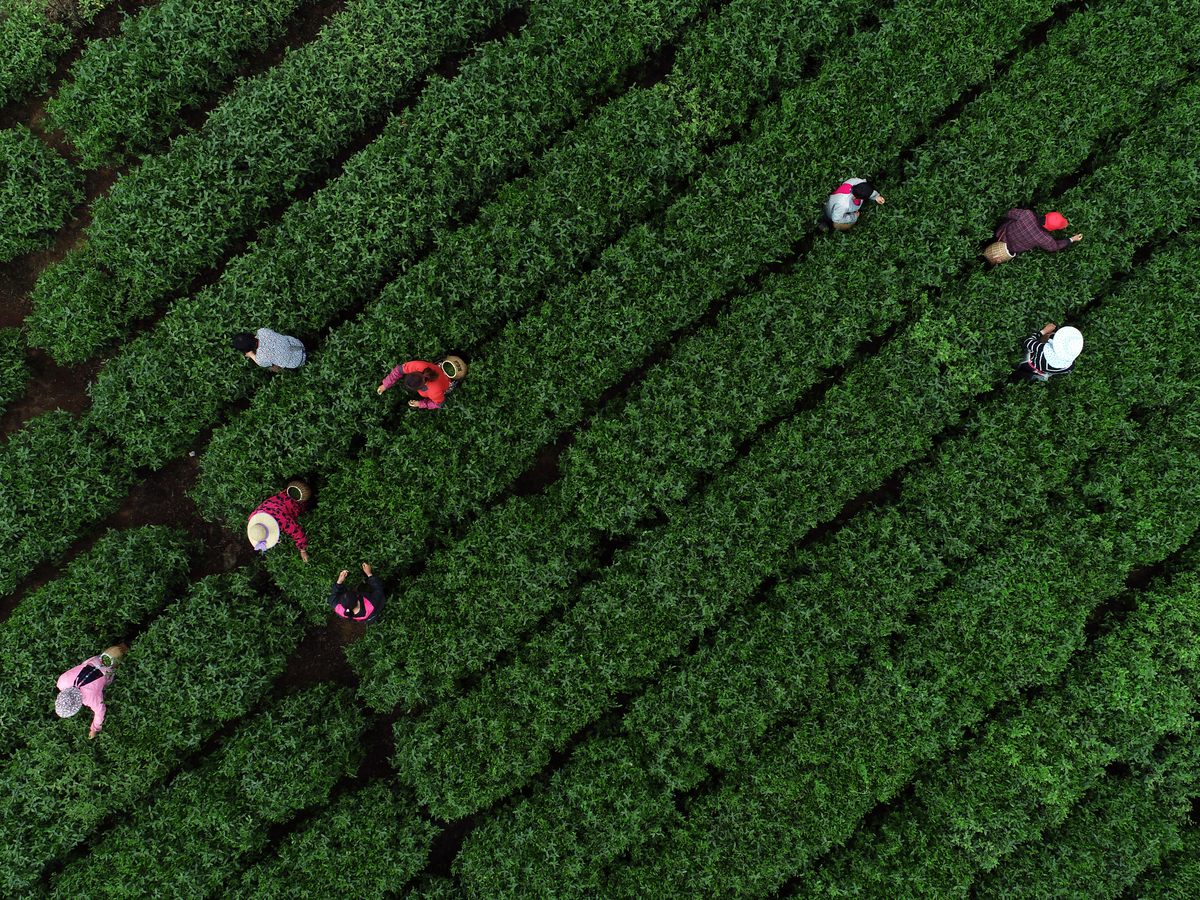 FOR IMMEDIATE RELEASE
Contact: Tyler Roush, Director of Communications, Landesa
tylerr@landesa.org | 206.257.6135
Land rights leader Landesa receives $20 million gift from author and philanthropist MacKenzie Scott
The new funding is a direct investment in Landesa's efforts to accelerate gender equality and arrest the climate crisis
KEY TAKEAWAYS
Around the world, nearly 2.5 billion people rely on land for their livelihoods. Yet many do not have secure rights to their land necessary to thrive. This insecurity holds back progress on gender equality, economic prosperity, and the fight against climate change.
This unrestricted gift will help Landesa scale its efforts to strengthen gender-equal land rights through law and policy work, implementation efforts, and capacity building for government partners, civil society organizations, and rural and Indigenous communities in Africa, Asia, and Latin America.
Since 2017, Landesa's efforts to strengthen gender-equal land rights have helped improve the lives of more than 540 million people worldwide.
SEATTLE, March 22, 2022 — Landesa, a leader in improving lives and livelihoods through secure rights to land, has announced it has received a $20 million gift from author and philanthropist MacKenzie Scott. The unrestricted gift will allow the organization to accelerate its work to strengthen gender-equal land rights and arrest the climate crisis.
"This generous gift allows us to scale our work in land rights, which is at the intersection of the most pressing global challenges: the fight against climate change, advancing gender equality, alleviating poverty, and securing peace between communities. Driving progress on each of these vital issues ultimately depends on securing people's rights to the land on which they live and work," said Landesa President & CEO Chris Jochnick.
A deep commitment to accelerating gender equality through secure land rights is at the core of Landesa's work. Around the world, women are critical actors and allies in the fight against climate change. In both rural and urban areas, women are disproportionately impacted by climate change, but are also uniquely positioned to act because of their role as natural resource managers and caretakers.
But too often, women lack recognition and rights as land stewards due to deeply entrenched social norms that regard land as belonging to men. These perceptions blunt women's crucial leadership on climate action, deepen gender discrimination and inequality, and violate their human rights.
Land rights for women shift the balance of power by fundamentally changing women's economic, social, and political status. Along with changing perceptions, women are better positioned to make decisions about sustainable practices that conserve and protect land and natural resources. And key to climate action, research shows efforts to protect biodiversity and address climate change are more successful when women have strong land rights.
Here are a few of the commitments that Landesa has made to strengthening women's rights to land to address inequality and fight climate change:
Her land, our world: Empowering women and girls for an equal stake in a hopeful future
To address gender inequality, Landesa is targeting the root of the problem by empowering women who are most marginalized. In rural areas, more than 2.5 billion people depend directly on land for housing and a livelihood. Rural and Indigenous communities manage as much as 65% of the world's land, but have legally recognized rights to less than 10% of their land. And women's rights within these communities are often severely limited. By improving laws and policies that guarantee women's rights to land and raising awareness of the importance of land rights within communities, Landesa is helping to fulfill the promise of gender-equal land rights to improve women's lives and livelihoods worldwide.
Accelerating grassroots efforts to achieve gender-equal land rights
The Stand For Her Land Campaign is coalescing grassroots actors around local and national efforts to strengthen women's land rights in Africa, Asia and Latin America. As Secretariat, Landesa amplifies the linkages between women's land rights and climate mitigation and adaptation while providing technical expertise and support to women-led organizations doing the direct work, and empowering the grassroots women leading the efforts.
Mitigating climate change, protecting biodiversity and sustaining women's livelihoods
Southeast Asia's 4.6 million hectares of mangrove forests sequester vast amounts of carbon, harbor rare biodiversity, and support vital coastal livelihoods. Building on years of experience bolstering women's forest-based livelihoods in Myanmar, Landesa is embarking on an ambitious initiative to strengthen land rights for women and men in coastal communities throughout Southeast Asia. With engagement in six countries and the greater region, this work seeks to shape laws and policies that would help mitigate 947 million metric tons of carbon, improve the livelihoods of 73 million people, and elevate the profile of women smallholders as powerful agents for climate action.
About Landesa
Landesa is an international non-governmen­tal organization that fights rural poverty and provides opportunity and security for women and men through the power of land rights. Insecure land rights are a leading factor in extreme poverty, food insecurity, gender in­equality, conflict, environmental destruction, and sluggish economic growth. Based in Seattle and with offices in China, India, Liberia, Myanmar, and Tanzania, Landesa's land rights programs have reached hundreds of millions of people in more than 55 countries worldwide. Learn more at www.landesa.org.
###