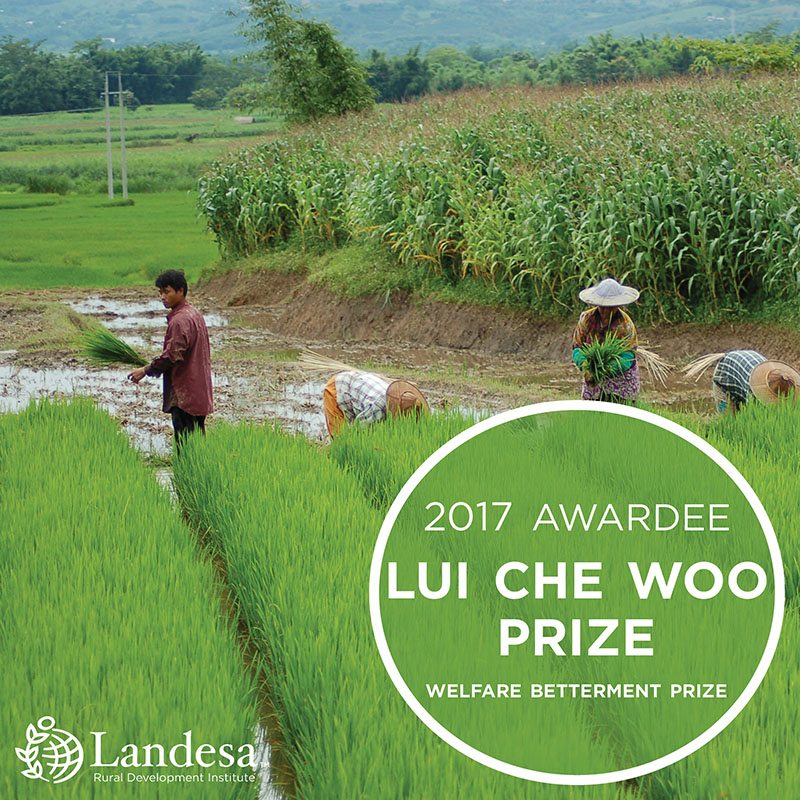 Landesa is humbled to announce it is one of the awardees of the LUI Che Woo Prize – Prize for World Civilisation 2017 ("LUI Che Woo Prize"), which aims to recognize and honor individuals and organizations all over the world for outstanding achievements and contributions across three objectives. The LUI Che Woo Prize recognized Landesa under Prize Category 2 – Betterment of the Welfare of Mankind.
From the LUI Che Woo Prize announcement:
Landesa is awarded the Welfare Betterment Prize for its promotion of the idea of "land to the tiller" and its success in securing land rights for over 120 million of the world's poorest families in more than 50 countries over the past 50 years. Landesa has made outstanding contributions to the alleviation of poverty by embracing the concept of "helping people to help themselves."
For more information about the LUI Che Woo Prize and 2017 laureates, visit the LUI Che Woo Prize website or download the press release.