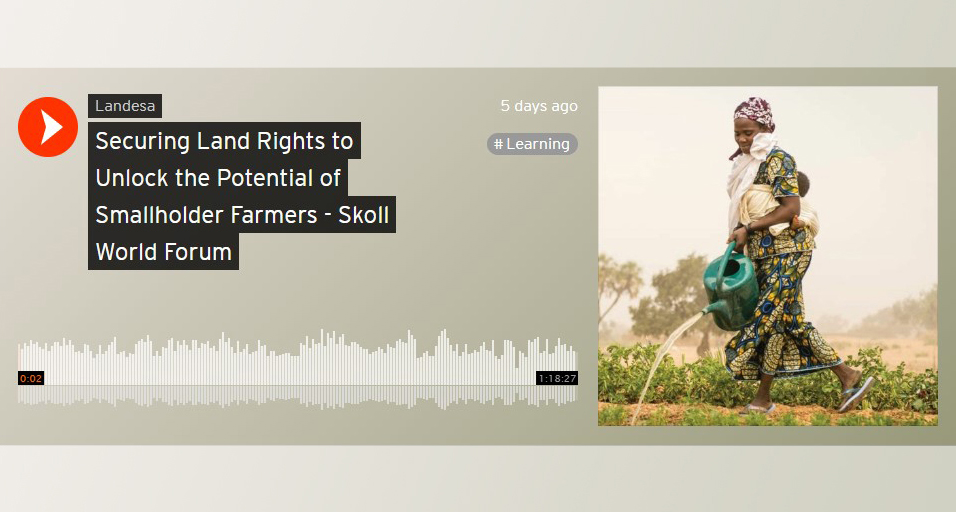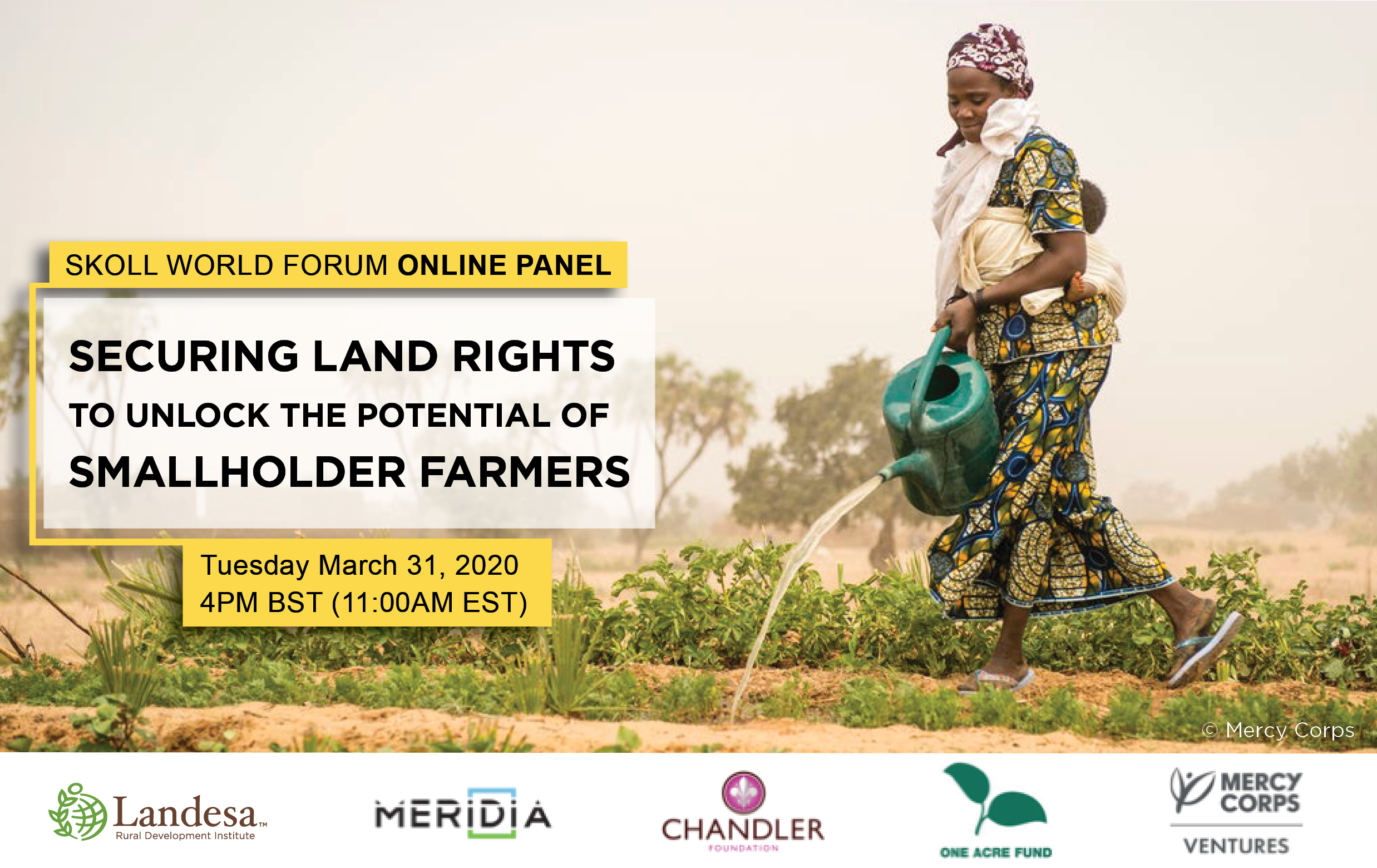 The panel has concluded. Download a podcast version of the panel, or stream via the player below.
Panel Description:
Boosting the livelihoods of smallholder farmers (SHFs) represents one of the most powerful levers to create a pathway from poverty to prosperity. New technologies, including fertilizers, improved seeds, and tree planting can raise productivity for SHFs exponentially. Insecure land rights, however, pose a major challenge for effective and equitable adoption.
Secure land rights create the incentive and opportunity for farmers to make long-term investments in their farms, and enables a shift to commercial production and alternative sources of income. These gains are particularly pronounced for women, whose status and ability to care for their families are closely tied to their rights to own, inherit, lease and manage land.
We invite you to a lively and honest discussion about the promise and challenges of securing land rights at scale for SHFs, especially women. Our panel of leading practitioners will share emerging laws/policies, models, technologies and financing structures. We will take your questions along the way.
Confirmed Speakers:
Tim Hanstad, Chandler Foundation

Karol Boudreaux, Landesa

Timothy Rann, Mercy Corps Ventures

Matthew Forti, One Acre Fund

Simon Ulvund, Meridia