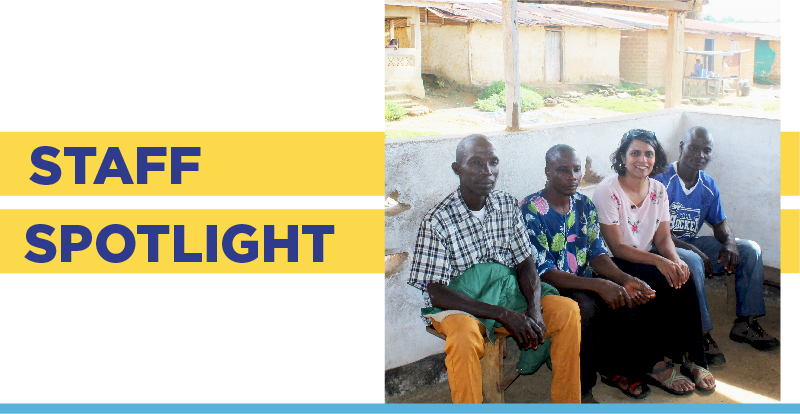 Elizabeth "Cedar" Louis is a Senior Research, Evaluation and Learning Specialist based in Seattle, Washington. Cedar joined Landesa in 2015.
What inspires your work with Landesa? Our mission. Landesa's potential to impact millions of women and men at a most fundamental level, their rights to land and livelihood, inspires me.
What is your favorite part of working for Landesa? There are too many to name: the work culture of collaboration that allows me to work closely with my brilliant, dedicated, fun colleagues; the flexibility that Landesa gives me to balance my work and family commitments; and opportunities to spend time talking with the people whose lives we work to improve.
Of what are you most proud during your time with Landesa? I am a researcher at heart. Using my skills to understand issues related to land rights, especially for marginalized groups, and publishing and disseminating the research to help elevate these issues brings me a lot of satisfaction and pride.
Describe your vision for a better world. My vision is for everyone to live a life of dignity and equity, where they and their communities can meet their needs for food, clean water, shelter, healthcare, and education, and can practice sustainable livelihoods.