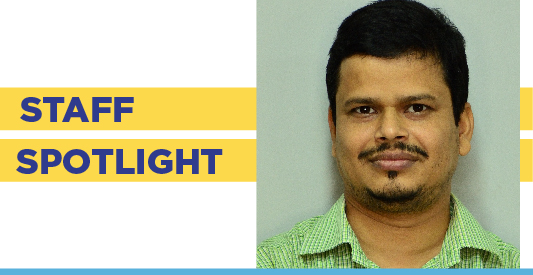 Sudipta Biswas is a Program Manager based in Kolkata, India. Sudipta joined Landesa in 2014 after working with government departments and several international organizations including the United Nations Development Programme.
What inspires your work with Landesa? In many developing countries like India, agriculture is the mainstay for the rural economy, and secure land rights determine production and household food security. Being a part of Landesa's global team, I am contributing to meeting the aspirations of people in rural areas experiencing poverty and to increasing the land's productivity.
What is your favorite part of working for Landesa? Landesa works closely with governments; by having a positive, cordial working relationship with government departments, we can contribute meaningfully to better implementation of progressive land reform policies with a gender-sensitive approach.
Of what are you most proud during your time with Landesa? I work with a very committed team at Landesa, who have contributed a lot to securing land rights for women in rural areas experiencing poverty, in addition to indigenous groups, by conferring land titles.
Describe your vision for a better world. I envision a world that is a better place of living — where every human being has dignity and security of food and land rights.