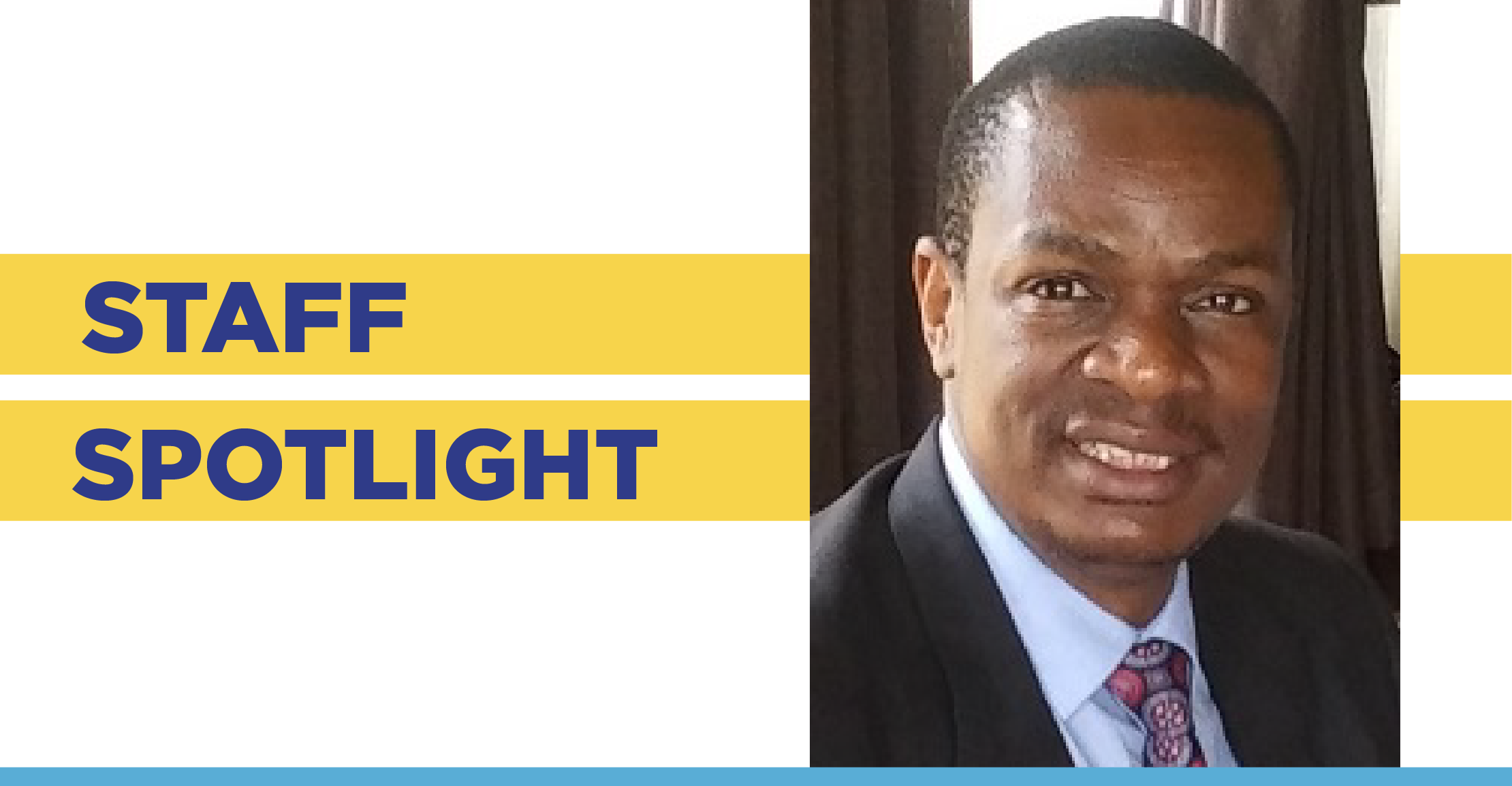 Tizai Mauto is Landesa's Sr. Land Tenure and Youth Specialist based in Seattle, Washington. Tizai began working for Landesa in 2015.
What brought you to Landesa?
As a rural and urban planner, I was looking for an organization whose mission revolves around land or agriculture so that I could "go back to my roots." I had spent decades living with my smallholder farming family in southern Zimbabwe and worked as a planner in the Ministry of Local Government when the government implemented the so-called Fast Track Land Reform Program and Operation Restore Order (Murambatsvina) to address critical rural, urban, and peri-urban land access and tenure security challenges nationwide. Since then, I have been eager to be part of the growing rural (and urban) land rights movement. At that time, Landesa's focus on gender/women's land rights along with law and policy informed by deep fieldwork and rural community engagement resonated well with me.
What inspires your work?
I am inspired by Landesa's grounded, collaborative, and humble approach to complex land rights challenges and opportunities across all the regions and countries where we work. I am also inspired and impressed by the organization's gradual and steady evolution from a primary focus on land law and policy to a more sophisticated organization determined to address the interrelated and emergent challenges of climate change, corporate engagement, and youth land rights, among others. The deeper and wider commitment to women's land rights and addition of new thematic areas has provided a rich learning ground for me and makes the overall work and our mission responsive, bold, and inspirational.
What work at Landesa makes you particularly proud?
I have had the privilege of working in multiple countries across Africa and enjoy being in the field listening to farmers, women, youth, and community-based organizations, and leveraging my position to make sure that real voices and needs from the ground are reflected in our programs and partnerships. I am proud of the foundational work we have done on youth land rights, building on Landesa's gender expertise and intersectional approaches on women's land rights. We still have more work to do but various country programs especially in Liberia, Tanzania, Ghana, and Kenya are beginning to mainstream youth in most of their projects. As a lifelong youth advocate, the increasing focus on youth mainstreaming in our country programs along with the inclusion of "youth integration" in our organizational metrics makes me proud.
Describe your vision for a better world.
I envision a world where the starting point is ensuring that every human being—especially women, youth, smallholder farmers, Black people, and so-called "informal settlers"—in the developing world and everywhere is treated with respect and given an opportunity to chart their life course. Until we have a respectful world, those disrespected will often lose their land rights and livelihood opportunities.