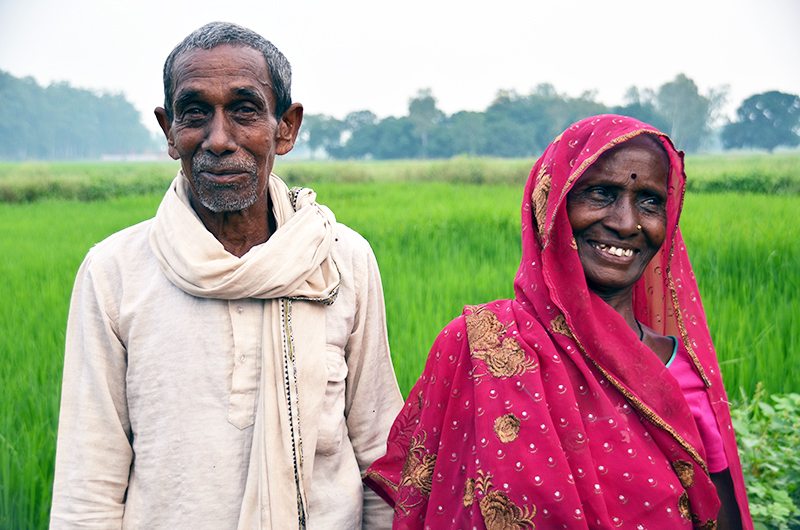 Lalla and Budni, both in their 60s, live in a small village in Mirzapur District, in the Indian state of Uttar Pradesh. The couple earns a modest living as agricultural laborers and help support their eldest son, who is blind. On days that they work, they earn about 200 rupees (about $3 USD) – enough to get by, but not to build up the savings to buy their own land.
"We cannot dream of purchasing land of our own," Budni said.
Landesa field staff identified the couple as landless during a survey of their village, and provided them with resources and support to apply for patta, or title, to their own parcel of land. Holding secure rights to land not only gives the couple access to a productive resource, it also improves their self-esteem.
"We're very happy and very proud," Lalla said. "When we held our patta, we were proud to be an agricultural landholder."