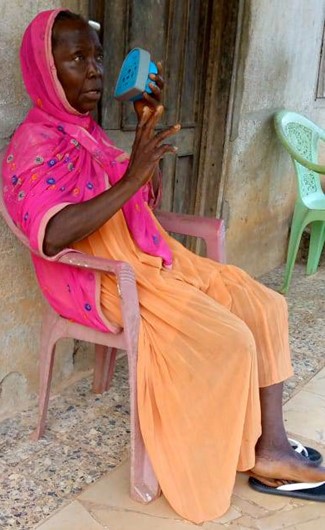 Landesa's land rights initiatives in Liberia have transformed the lives of women who have historically been marginalized. By promoting inclusive growth and sustainable development, Landesa's efforts align with the AU's Agenda 2063: 'The Africa We Want,' and especially Aspiration 1: "A prosperous Africa based on inclusive growth and sustainable development."
One inspiring example is Jebbeh Debor, a 65-year-old widow from Grand Cape Mount County. After years of being denied the farmland she had inherited from her father, Jebbeh participated in a USAID and Landesa program that distributed Amplio Talking Books, simple hand-held audio players with messages in local languages that raise awareness of land rights. Through this program, Jebbeh gained the knowledge and confidence to assert her rights, and her brothers finally acknowledged her inheritance. According to Jebbeh, it is the first time the elders in the family have given land rights and ownership to women. She is now successfully cultivating cocoa on her land.
Jebbeh's story is a testament to the power of land ownership as a critical driver of economic development and equality, especially for women and youth in Liberia and beyond.