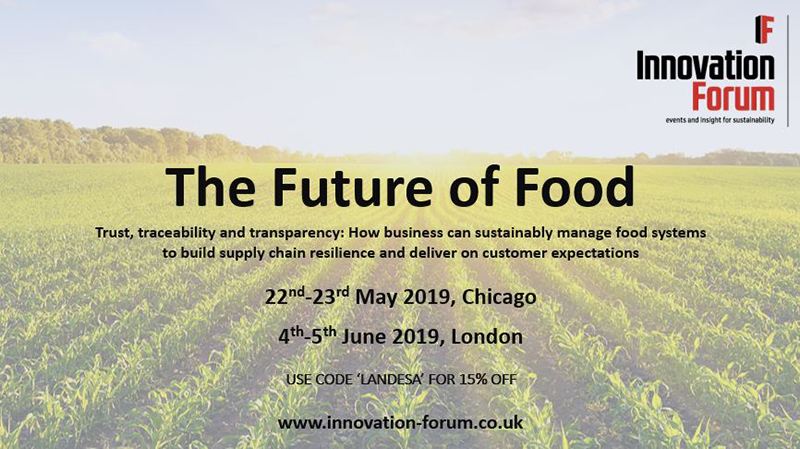 Landesa President and CEO Chris Jochnick will be speaking on a panel at the Innovation Forum's Future of Food conference in Chicago on May 22-23, 2019. The conference will bring together senior food and beverage professionals to discuss the future of food production, consumption and demand; as well as identifying the main areas of opportunity and innovation within the industry.
Through distinct tracks, the conference will delve into four key themes:
Consumers: Communicate your work effectively and keep up with changing consumer demands
Famers: Build resilience down the supply chain and ensure sustainable practices at farm-level
Climate: Reduce GHG emissions and encourage climate-smart agriculture
Land: Implement sustainable agriculture techniques across your supply chain
Over 150 senior representatives from organisations such as Mondelēz International, PepsiCo, AB InBev, Olam, Mars, Wells Fargo, Campbell Soup Company, Cargill, JBS, Yum! Brands, OSI Group, Impossible Foods, General Mills, Tyson, Syngenta, Kellogg Company and many more will be in attendance.
REGISTER
Use the code 'LANDESA' for 15% off your ticket.