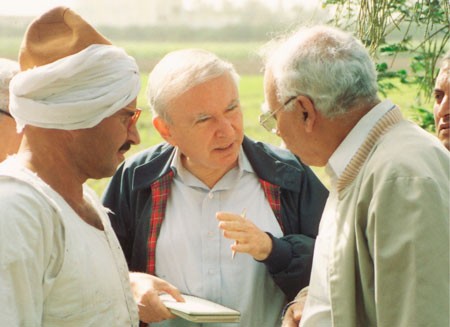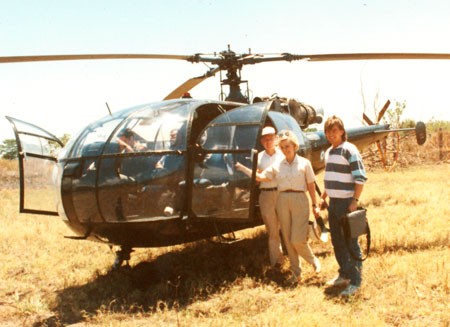 ---
In 1967, Roy Prosterman, a professor at the University of Washington's School of Law, responded to a law review article with his own treatise, Land Reform in Latin America: How to Have a Revolution without a Revolution. His article promoted democratic and market-friendly land reform, which includes full compensation for land acquisitions, as a tool for helping the poor climb out of poverty and creating more peaceful and equitable societies.
His article attracted the interest of the US government which invited him to test his theory in the middle of the Vietnam War. Prosterman, a Harvard trained lawyer and former Wall Street corporate attorney, headed into the field. His "land to the tiller" program in Vietnam, from 1970 to 1973, gave land rights to 1 million tenant farmers. Rice production increased 30 percent and Viet Cong recruitment dropped 80 percent. A New York Times article at the time called the land reform law Professor Prosterman authored "probably the most ambitious and progressive non-Communist land reform of the 20th Century."
Opportunities in other countries soon followed. Professor Prosterman and a loyal following of researchers and law students began traveling the world, working with governments to create pro-poor land laws and programs. In 1981, those efforts would evolve into the world's first non-governmental organization designed specifically for partnering with governments to extend and strengthen land rights for people experiencing poverty, then called the Rural Development Institute. Decades later, Landesa's impact has grown – from the rice fields of Vietnam to more than 50 countries and offices in the United States, India, China, Myanmar, Tanzania and Liberia.
In 2015, the Conrad N. Hilton Foundation's distinguished panel of independent international jurors selected Landesa as the recipient of the Hilton Humanitarian Prize, the largest humanitarian prize in the world, awarded to organizations that make extraordinary contributions to alleviating human suffering.