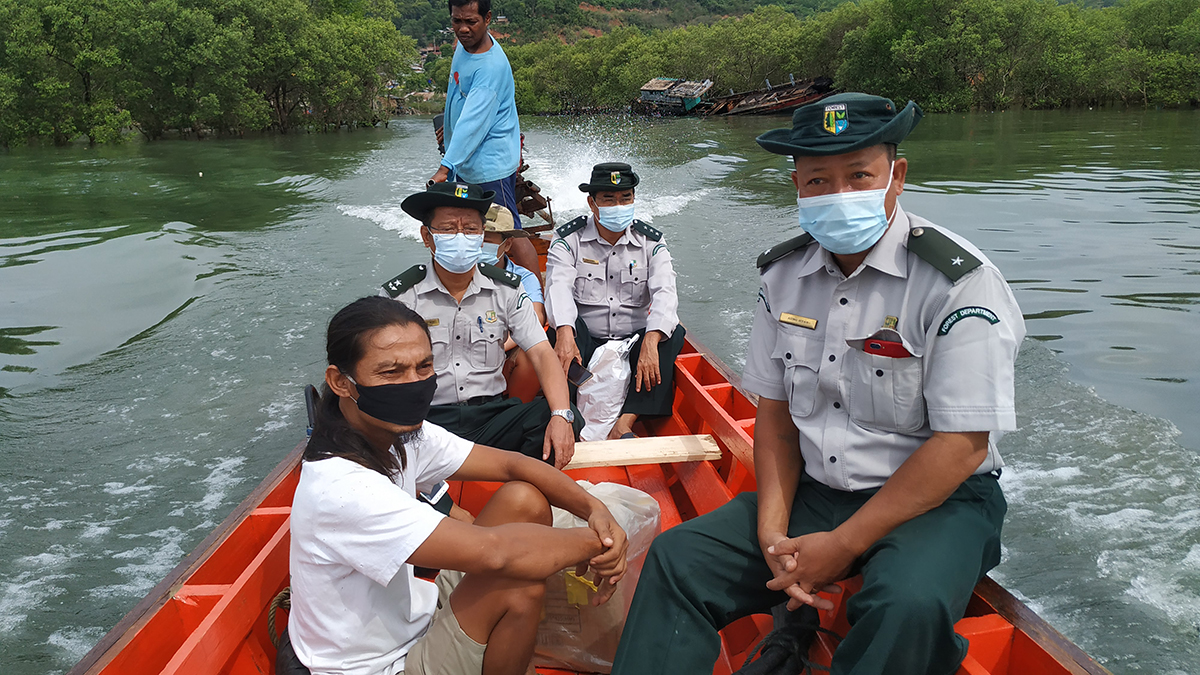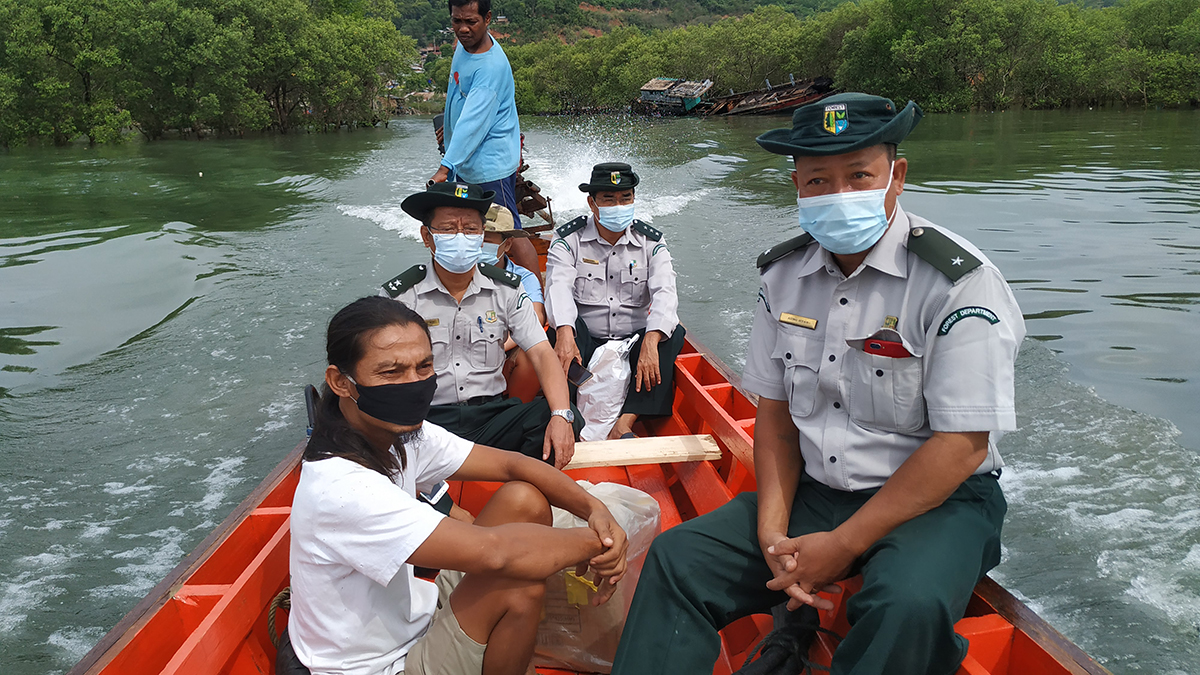 PHOTO: In the remote communities of Kawthaung in Myanmar, Landesa's district lead U Myo Zaw Oo (left) works with Forest Department officials to certify a new mangrove forest. More than 5000 acres have already been protected in Kawthaung, securing the forestland rights of several hundred vulnerable families dwelling there, and protecting the livelihoods of thousands more of their neighbors. 
---
Agility is essential to a successful land rights reform program – a lesson passed down through our work since Landesa's founder, Roy Prosterman, learned it in the paddy fields of Vietnam five decades ago. In the time of social distancing and stay-at-home orders under COVID-19, that lesson has once again been put into sharp relief.
In Myanmar, Landesa is helping preserve momentum toward reform – both on the land and online – with a series of measures to protect our staff and government partners while keeping vital activities running. When a national stay-at-home order was issued in March, Landesa shifted to Work from Home and implemented the recommended sanitation and social distancing guidelines. As our own team shifted to meeting virtually, Landesa staff helped our partners in government and civil society transition to the virtual workplace as well, enabling land administration and forest department officials to use video conferencing to coordinate – in real-time – surveying, mapping, data collection, and other land reform efforts across hundreds of sites spanning hundreds of miles across often rugged terrain.
When the government issued its stay-at-home order, it deemed land reform an essential activity that would continue during COVID. To carry out their work safely, government officials asked for Landesa's help in procuring personal protective equipment (PPE) – gloves, masks, hand sanitizer, and protective suits – to outfit field staff. Our flexible, donor-supported funding model enabled us to respond immediately, conducting an efficient due diligence process to procure PPE for thousands of government officials in six of Myanmar's most populous regions.  From the alluvial and paddy lands of Ayeyarwady to the coastal mangrove areas and upland forests of Tanintharyi, land and forestry officials are able to continue to safely issue new land certificates to thousands of smallholder farmers.
To date, 206,000 families – totaling more than 1 million people living in extreme poverty — have been apportioned land through government reform efforts supported by Landesa in Myanmar. These include new allocations of alluvial land to previously landless families, traditional community forestland, and the return of farmland to families who had been dispossessed of their land. This land is the foundation for poverty alleviation efforts in Myanmar, helping to sow seeds of opportunity and prosperity for millions.