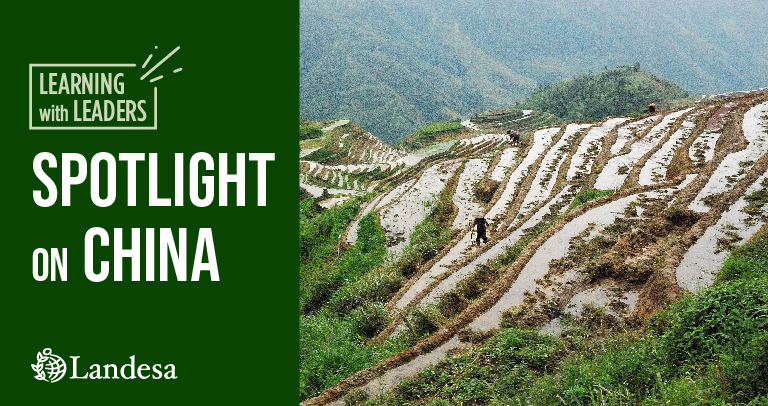 Hear from world-renowned sustainable investor Annie Chen and Landesa's leading expert on China Li Ping.
Join CEO Chris Jochnick for a virtual conversation across continents featuring our guest, Annie Chen of the RS Group, and Li Ping, Landesa's China Program Director, as they discuss the evolution of our land rights work in China and what comes next. For more than a decade, Ms. Chen's support of Landesa and long-term approach to making a difference in the world has seen real results. Learn about the meaningful impact for women and families in rural China, what milestones are next, and the strategies needed as we face the reality of a warming planet.
Location: Virtual — log in from wherever you are.
Date & Time:
Hong Kong, Singapore  —  October 7th at 9am UTC+8 hours
New York, Washington, D.C.  —  October 6th at 9pm EDT
Seattle, San Francisco  —  October 6th at 6pm PDT
---
If you're interested in viewing a recording of the event, please email events@landesa.org.