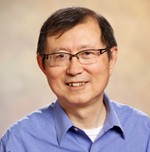 Li Ping
China Program Director
Why I am passionate about Landesa's mission:

My life as a collective farmer at the age of 17 let me see from my own eyes why Chinese farmers suffered from poverty year after year under collective farming structure. Land rights really do make things better.
ABOUT LI:
Li Ping has worked on Landesa's China projects for more than two decades. He assisted the Chinese government in drafting and implementing laws and regulations governing farmers' land rights, and provided consultancy to international development organizations in formulating policies on tenure security for farmers, land expropriation and resettlement. He has extensive land tenure experience. Li has conducted numerous rounds of rural fieldwork throughout China, and has experience working with Chinese government agencies and academic institutions to reduce poverty through land reforms. He also has three years of farming experience in China.
Areas of Expertise:
Land tenure policy
Land rights formalization
Land management
Tenancy
Land dispute resolution
Eminent domain law
Forestland tenure
Resettlement law and policy
Urban land policy
Participatory processes
Education:
J.D., University of Maine School of Law.
M.P.A. (with honors), Seattle University.
B.A., English Literature, Southwest Teacher's University.
International Experience:
Languages: