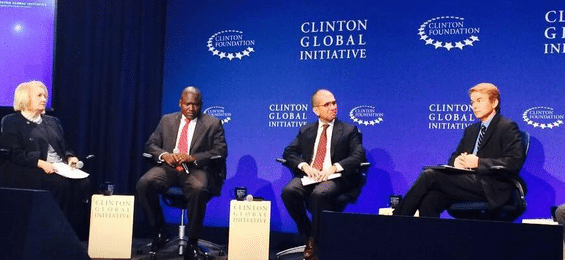 September 22, 2014 — At the 2014 Annual Meeting of the Clinton Global Initiative (CGI) in New York, Landesa CEO Tim Hanstad presented on a panel about empowering Women and Girls.
The panel discussion – moderated by Melanne Verveer, Executive Director of the Institute for Women, Peace and Security, Georgetown University – covered ways to engage men as allies to promote women's empowerment.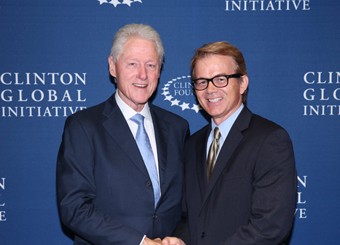 Hanstad also met with many influential leaders including the Clintons, heads of state, and leaders from foundations and the private sector to generate support for Landesa's work and raise awareness of land rights. Landesa made its first CGI Commitment in 2008 to build the world's first center for women's land rights. At CGI's Annual Meeting last year, Hanstad was brought out on the main stage with Hillary Clinton to acknowledge Landesa's multiple commitments and their impact on improving land rights for women and girls.