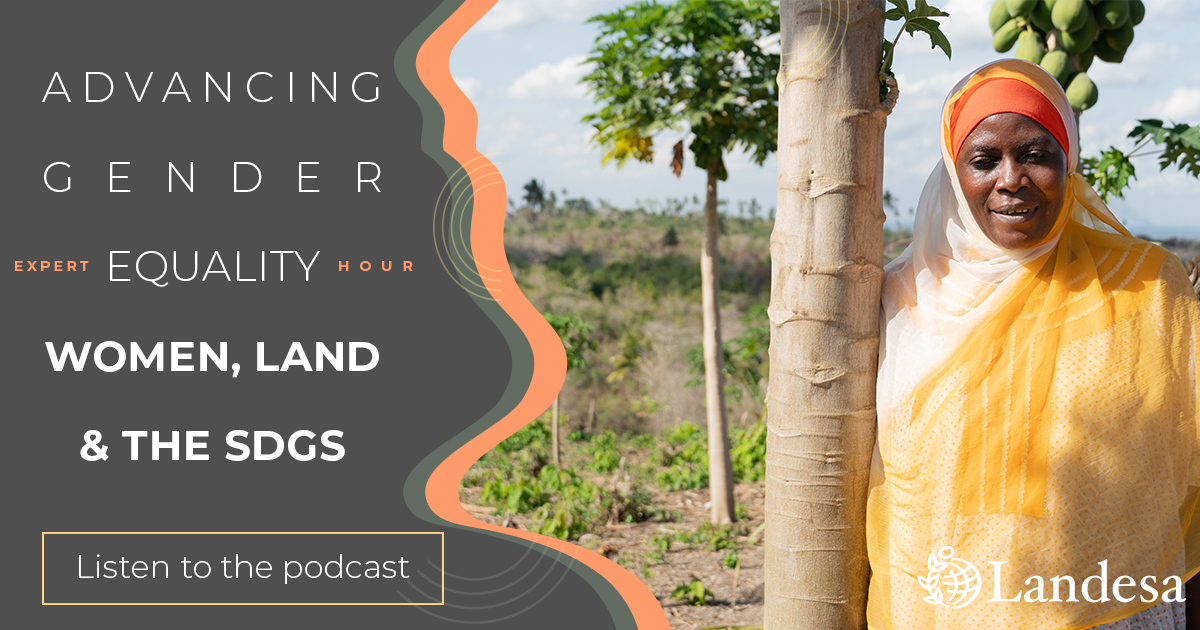 Around the world, land is arguably the most important asset and a cornerstone of economic opportunity, entrepreneurship, and social empowerment. But in many places, rights to land are not equitably distributed to all – and women are most at risk. Nearly all countries have committed to addressing inequality in women's rights to land. This requires a fundamental shift in the balance of power over resources.
In this podcast, Chandler Foundation and Landesa in partnership with Catalyst 2030 explore how strengthening women's land rights can advance gender equality, fulfill the promise of the Sustainable Development Goals, and create a more prosperous and peaceful world for all.
The expert panel includes Tim Hanstad, Chandler Foundation; Laura Birx, Gates Foundation; Ann Veneman, Former Executive Director, UNICEF; Diana Fletschner, Landesa; and Faith Alubbe, Kenya Land Alliance.
Listen in via the player on this page, or visit Landesa's Soundcloud.