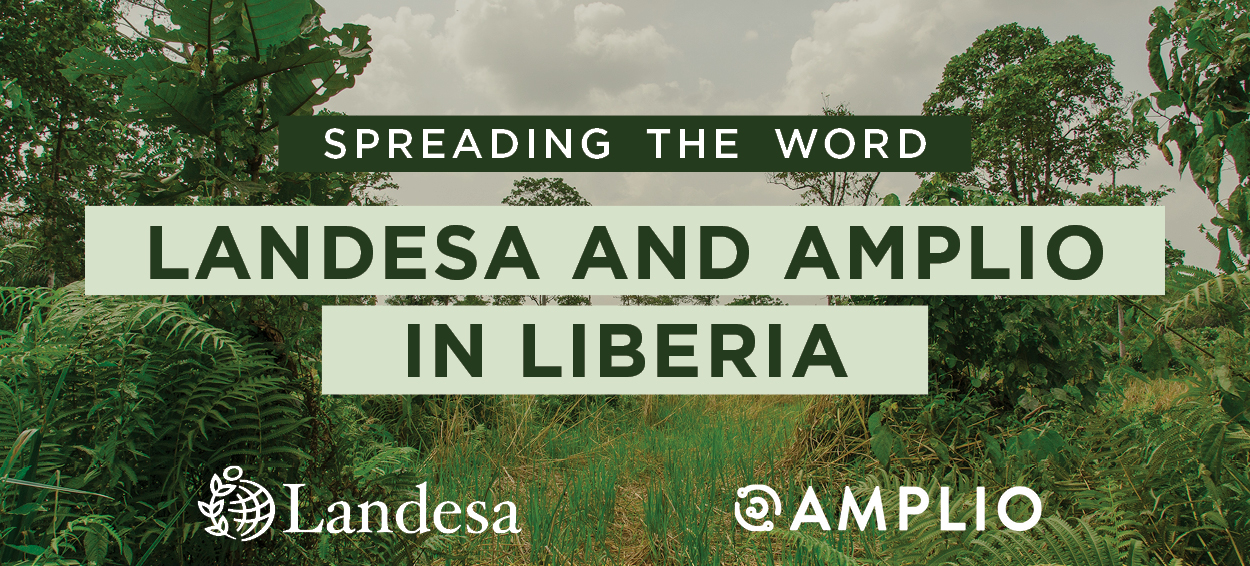 Listen to our panel of land rights experts and social entrepreneurs from Landesa and Amplio discuss our exciting new partnership that is leveraging technology for legal empowerment in Liberia. Using
Talking Books
designed by
Amplio
, Landesa's team in Liberia is delivering critical information on land rights to remote communities in their own language. Together, we are reaching thousands of Liberians with essential knowledge about their legal rights to land. Contact Landesa (
events@landesa.org
) with any questions.
Panelists:
Dr. Emmanuel Urey, Liberia Program Director, Landesa
Lindsay Dakan, Business Development Coordinator, Amplio
Constance Teage, Land Tenure Specialist, Landesa
Moderated by Margi McClung, Deputy Chief Program Officer, Landesa
This event took place on Thursday, November 19, 2020.

Landesa is an international nonprofit organization that champions and works to secure land rights for millions of people living in poverty to provide opportunity and promote social justice.
Amplio is a Seattle-based nonprofit that provides inclusive digital technology to help governments and global development organizations widen their reach and impact in rural, remote, off-grid communities.
Further reading:
Landesa launches Talking Book program to strengthen women's land rights in Liberia – Amplio