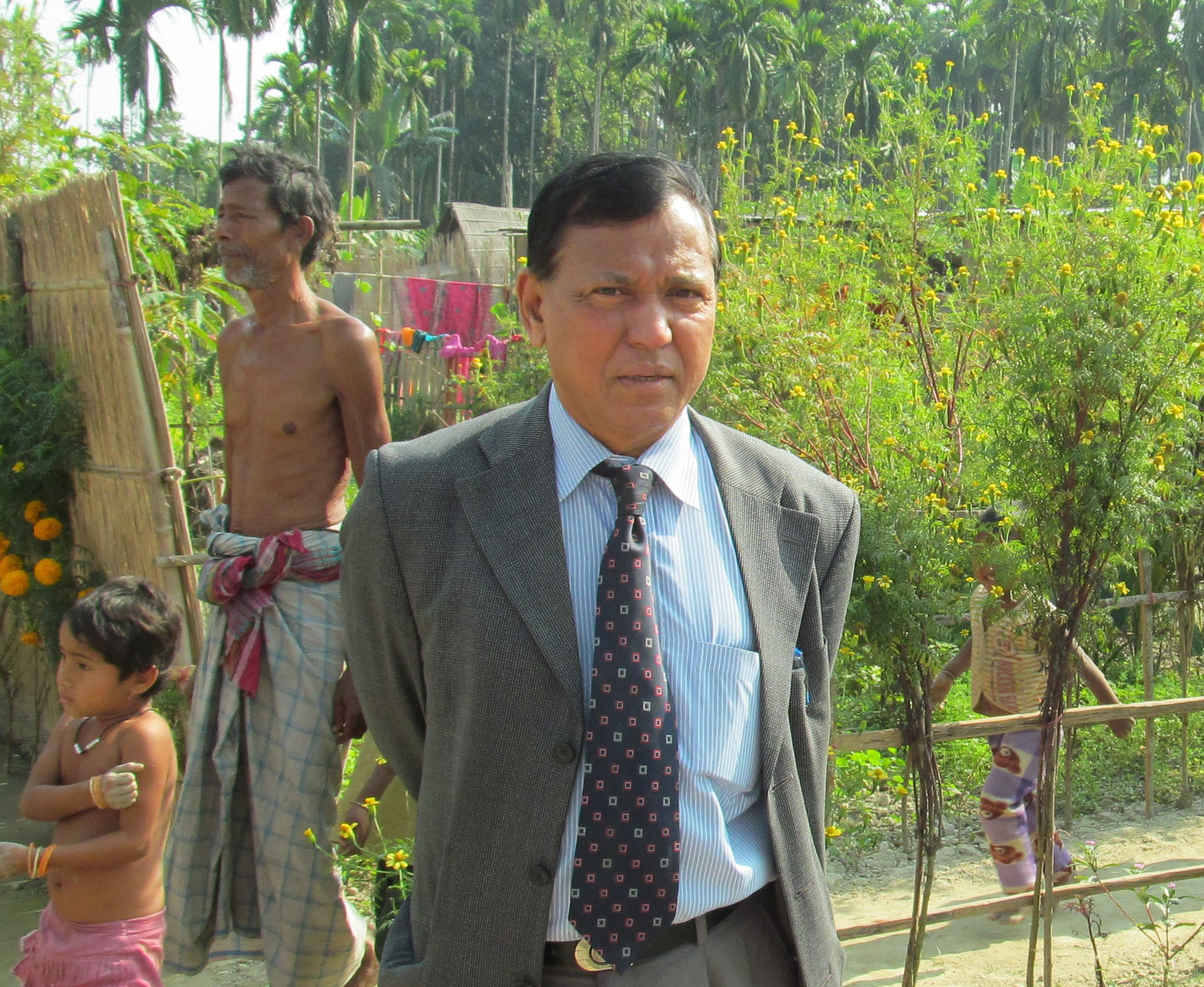 Dr. Tajamul Haque, an agriculture economist and one of India's foremost land policy experts, passed away on May 2. Landesa joins the development community in India and around the world in mourning.
Dr. Haque dedicated his life and work to improving the lives of those experiencing poverty. His contributions to land reform and agriculture development in India are too numerous to count, and he is remembered as a tireless advocate for the rural farmer in the highest levels of government. He served as a mentor and Senior Advisor to Landesa over the past two decades, in which he provided guidance and gracious support for our work in several countries in Asia. He will be deeply missed.
Below, members of the Landesa community share their remembrances of a beloved teacher, mentor, and champion for rural development.
Pinaki Halder, National Program Director
I see Dr. Haque as an epitome of simplicity, friendliness, and commitment from the first day we came in touch way back in 2011. He was a gifted speaker with an uncanny knack for keeping things in their simplest form while participating in a deliberation or presenting a theme. This explains well the profoundness of his comprehension about rural development issues backed by the confidence generated from vast experience. I am privileged to have spent good time to learn a lot from his passionate analysis of land reforms as a foundational pillar of rural development and poverty alleviation, something which I'll miss the most. Dr Haque, you remain in my thoughts and I'll continue to borrow gems from rich, informal conversations I had with you over the past years.
Shipra Deo, Director – Women's Land Rights, India
In a remote village in Karnataka, we were sitting together in the large house of an elderly elected leader, trying to understand the economics of his farm and his views on the land rights of women. When the village leader bluntly said that he would not give any share of land to his daughter, Dr Haque was surprised to see the deep-seated resistance, which sparked a long conversation about the complex nature of gendered values and norms, and how they make difficult the task of securing land rights for women. He always knew that land rights for women are significantly important to improve agriculture in the country, but this instance made him a stronger champion of women's land rights. I was amazed to see his openness and sensitivity to women's issues. I used to have long and passionate conversations about challenges in laws and their implementation, and he always tried to show ways to overcome the obstacles.
Very few people of his eminence are as friendly, loving, humble and open. The more I talked to him, the more I respected him and felt confident in having a champion of women's rights in government circles. He will be missed profoundly.
Chris Jochnick, President & CEO
With Dr. Haque's passing, we have lost a land rights titan and so much more. Dr Haque introduced me to the land rights challenges facing India and was vital friend, ally and mentor to so many of us at Landesa. He brought a unique mix of savvy, presence, humility and the ability to engage with all sides of the development equation, making him an incredibly effective advocate for the poor. We mourn his passing and will redouble our efforts to honor his legacy.
Vikesh Mahendroo, Landesa Board Chair
I first met Dr. Haque in Seattle in 2011 at the Landesa (RDI) fundraiser lunch where he was the keynote speaker.  We bonded instantly both over his work on land policy and over the many mutual connections we had, given my early career as an IAS officer.
Dr. Haque was defined by his renown as a land policy expert, by his humility and by his willingness to help.  He was simply an amazing human being. We interacted regularly when I joined the Landesa Board and then became a trustee of RDI in India.  No visit to India was complete without a meeting with Dr. Haque and lunch or dinner at the India International Centre.  He always offered  great insights and a helpful perspective on Landesa's work in India and suggestions to improve the impact and brand recognition.  All my colleagues in India looked up to him and he was always the "go to person" for advice in difficult situations.  We all benefitted immensely from his close association with RDI and Landesa.  Dr. Haque was a highly influential and powerful advisor to the Niti Ayog and senior government leaders and his office was always filled with important visitors.  Yet, he did not turn away anyone who reached out for help.
One interaction etched in my memory is when he arranged for me to meet with Shri Raj Nath Singh, then the Union Home Minister, to discuss some RDI (Landesa) issues.  The Minister saw us without hesitation and his respect for Dr. Haque was clearly visible.  On my drive back from that meeting, I remember thinking how fortunate we all were to be associated with Dr. Haque and how much he helped and supported us without fanfare.  And, without letting his power and influence go to his head.
Dr. Haque was truly a great man and a wonderful friend.  I will miss him and the conversations in Delhi.
Sudipta Biswas, Program Manager
I am deeply saddened with the news that Dr. Haque is no longer with us. We have lost a stalwart of land rights activism in India. The kind of contribution he has made in land rights policies in India will definitely impact millions of lives in the subcontinent. West Bengal team will never forget his gesture and emotion he shared in relation to our works. His loving memory will always inspire us in future endeavors. May his soul rest in peace.
Tim Hanstad, Landesa Co-Founder and Board Member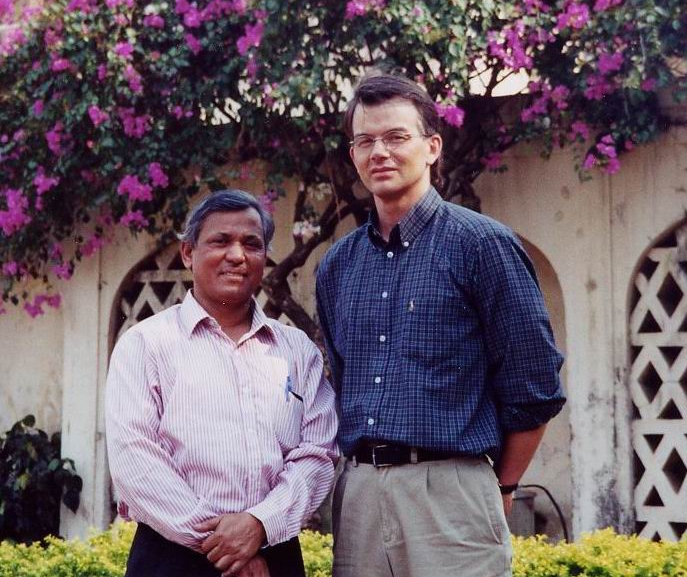 Dr. Haque was a close friend, colleague, and collaborator for the past 22 years. He was a true champion for India's downtrodden, a role that he played so well in part because he grew up extremely poor in a West Bengal village. He knew what it is like to be poor and rural in India. He had lived it. He had escaped it – through opportunity made of both serendipity and hard work. Having emerged from poor, rural India, Dr. Haque used his position as a policy advisor and policy maker in the elite levels of India's government to champion the cause of the rural poor. He was a hugely influential presence in my life, as he was for so many. But for Dr. Haque, I would not have spent 5+ years living and working in India. But for Dr. Haque, Landesa might never have had an India presence and program. He played a key role in virtually every success Landesa has experienced in India. I will always cherish the hundreds of times we shared meals and conversations. Those discussions invariably involved what more could be done to improve and implement policies that benefitted the rural poor; but they also always included a much more personal element – about our families, friends, and/or faith. His combination of kindness, warmth, intellect, humility, and commitment to and contributions for the downtrodden was unparalleled.  Few people live such lives of impact. Few people befriend others all across the socioeconomic spectrum and the political spectrum. He was kind and respectful to people no matter their position – befriending and showing respect to prime ministers and casual laborers alike. The way in which Dr. Haque lived his life should be a model and inspiration for us all. I have been struggling to come to grips with the loss of Dr. Haque. He was always so full of life – so quick to smile, laugh, give a hug or a word of encouragement.  God rest his soul. Dr. Haque – you are deeply missed.
Shyamal K Jana, Program Manager
I am saddened to hear the sad news of Dr. T. Haque's sudden demise. It is hard to bear the loss of such a great person, but life leaves us with no choice. I am fortunate enough to meet and share our experience of working with the government for the secure land tenure for the poor with Dr. Haque in our Kolkata office. I always looked up to him for inspiration. May his soul rest in peace in heaven.
"A great soul serves everyone all the time. A great soul never dies. It brings us together again and again." – Maya Angelou, an American poet, memoirist, and civil rights activist.
Robert Mitchell, Asia Region Sr. Director
With the untimely passing of Dr. T. Haque, India and the world have lost a dedicated and tireless champion for those who are less advantaged.  Dr. Haque had a great number of friends and an even greater number of admirers.  He combined a wide-ranging curiosity with a keen and persistent focus on the social changes he strived to advance.  Those of us who had the good fortune to know and work with Dr. Haque will remember him always for his ready humor, his keen intellect, his generosity of spirit and his unwavering service to the ideal of social progress.
Bholanath Chakladar, Program Manager
Dr. Haque was a guide and philosopher to me. His approach towards land rights and productive use of land in poverty alleviation have had an impact on rural life in our (West Bengal) field areas. Rest In Pease Haque Sir!
S B Lokesh, State Director
Dr. Haque Sir, I always fondly and respectfully call him … "Kya Lokesh, how are you? When did you come?" used to be his first reaction, irrespectively. Twenty-two years back, I met him at my university and from that day until my last meeting, he remained the same person, humble, helping, always open to introduce you to all his contacts … and more than anything a person without any reservation about his designation and position, who would treat all in the same manner, whether they be a minster, or a representative from Word bank or Lokesh … for him all were same. In these 22 years I have not heard a raised voice, never seen him scold anyone or get frustrated. I have never come across such a knowledgeable person as him, especially on the issues related to Indian land issues and land reforms. The guru, my guru. A huge loss to the nation. Miss you, Dr. Haque Sir.