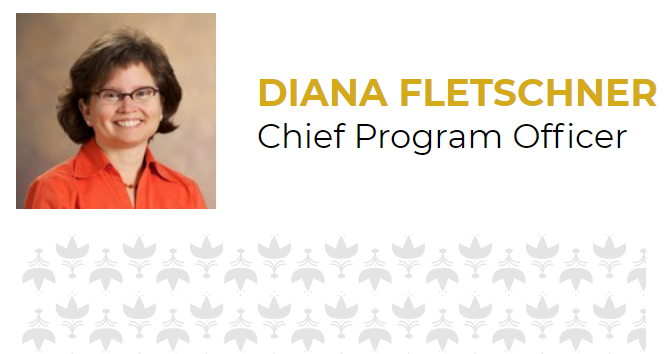 Landesa is pleased to announce that a longtime colleague, organizational leader, and recognized global land rights champion is taking on a new role on our team. Diana Fletschner (bio), who most recently served as Landesa's Sr. Director of Research, Evaluation & Learning, has moved into the role of Chief Program Officer and will guide our robust land rights programmatic work. She assumed her new role June 1.
"Diana has made huge contributions to our field, benefiting Landesa's own efforts and advancing land rights in global development more broadly," said Landesa President & CEO Chris Jochnick. "She is a leader in the field with good judgment, strategic savvy and strong people skills – exactly what we were looking for in a CPO."
A development economist with more than 25 years of experience teaching, conducting research, designing programs and tools, Diana has fostered the systemic use of evidence in land rights programming and nurtured a culture of learning whereby we proactively seek to identify and share lessons that can benefit the broader land rights community.
At the global level, Diana was instrumental in getting land rights included in the UN's Sustainable Development Goals, the supreme blueprint for global development activities through 2030. Working within and alongside a coalition of global and national organizations, civil society, and multilateral institutions, Diana played a key role in advocacy efforts to include land rights in the targets for Sustainable Development Goals 1, 2, and 5, relating to poverty, hunger, and women's rights, and in the development of global land rights indicators to measure progress toward securing land rights around the world.
Diana has a Ph.D. in Agricultural and Applied Economic from the University of Wisconsin-Madison, where she was a MacArthur-Global Studies Fellow and recipient of the Taylor Hibbard Doctoral Dissertation Award.