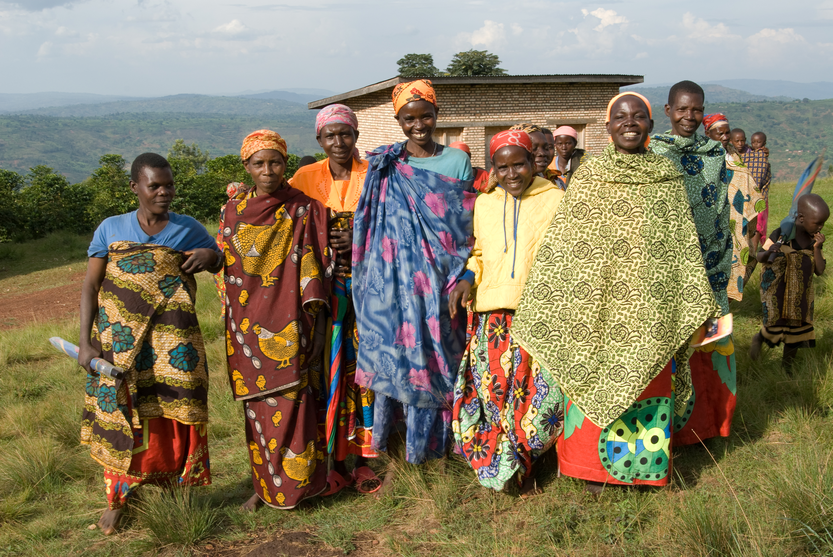 In a landmark victory for both land rights and efforts at improving gender equity around the globe, Congress passed the bipartisan Women's Entrepreneurship and Economic Empowerment (WEEE) Act in one of its final sessions of 2018. Signed into law on Jan. 9, the WEEE Act takes steps to improve the gender analysis in USAID programs, and specifically supports activities that secure land rights for women in developing countries.
Landesa is a part of the advocacy-focused, nonpartisan Coalition for Women's Economic Empowerment and Equality that helped draft and advocate for this bill. (READ MORE stop in Plotlines) The Coalition closely collaborated with members of Congress, including Chairman Ed Royce (R-CA) and Rep. Lois Frankel (D-FL) in the House, and John Boozman (R-AR), Ben Cardin (D-MD), Jeanne Shaheen (D-NH) and Marco Rubio (R-FL) in the Senate. Although it faced numerous hurdles, the full bill passed unanimously on the Senate floor and with a 352-18 vote in the House.
This Act is significant because it prioritizes women's equality and empowerment as essential to advancing the US' global development goals. Research estimates that if gender parity is achieved, $28 trillion could be added to the global economy by 2025. As an integral part of the US' international development cooperation policy, the WEEE Act calls for strengthening women's land rights through legal frameworks, improving women's legal literacy, and enhancing law enforcement & community leaders' capacity to enforce such rights.
You can find the act's full language here, and the language on land rights in Section 3.B.3.