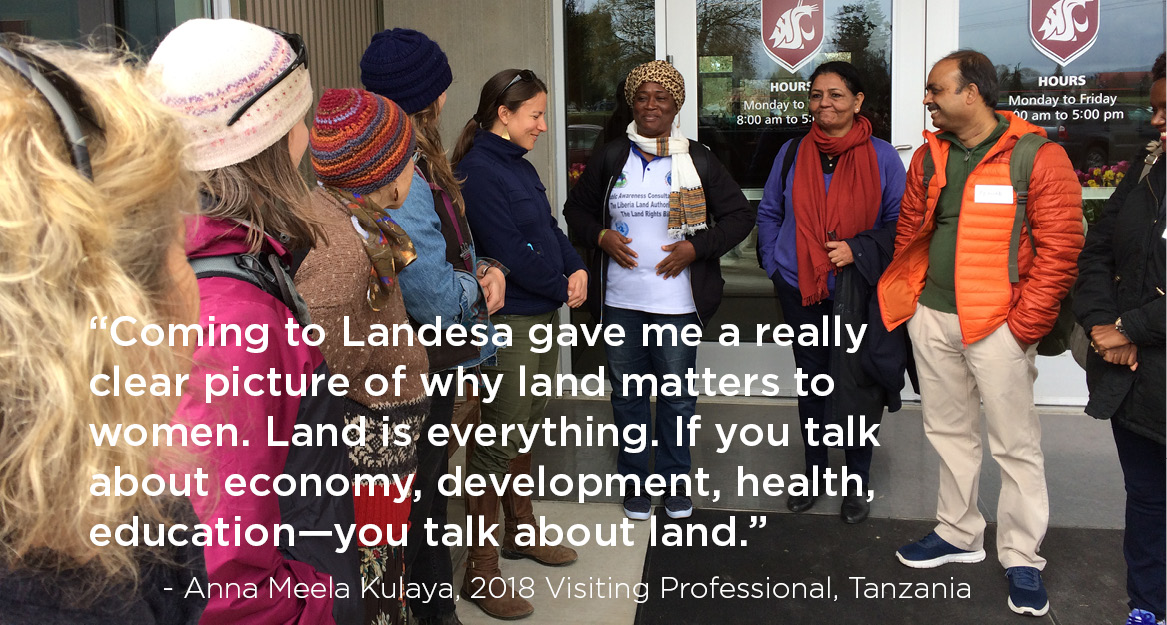 Landesa is building a global network of land rights champions with the Visiting Professionals Program.
Landesa has hosted six groups of land rights experts from China, India, Myanmar, and across Africa as part of the Visiting Professionals Program. These professionals convene for six weeks to hear from international experts, learn from each other, share experiences, and broaden their knowledge on how to increase land security for rural women.
With your support, the Visiting Professionals Program will continue to grow into an international network of women's land rights experts and advocates who catalyze social change at the local, national, and global levels.
Will you support this critical network with a donation today? 
We can't do this work without your support. Thank you for standing with us and believing in land rights!