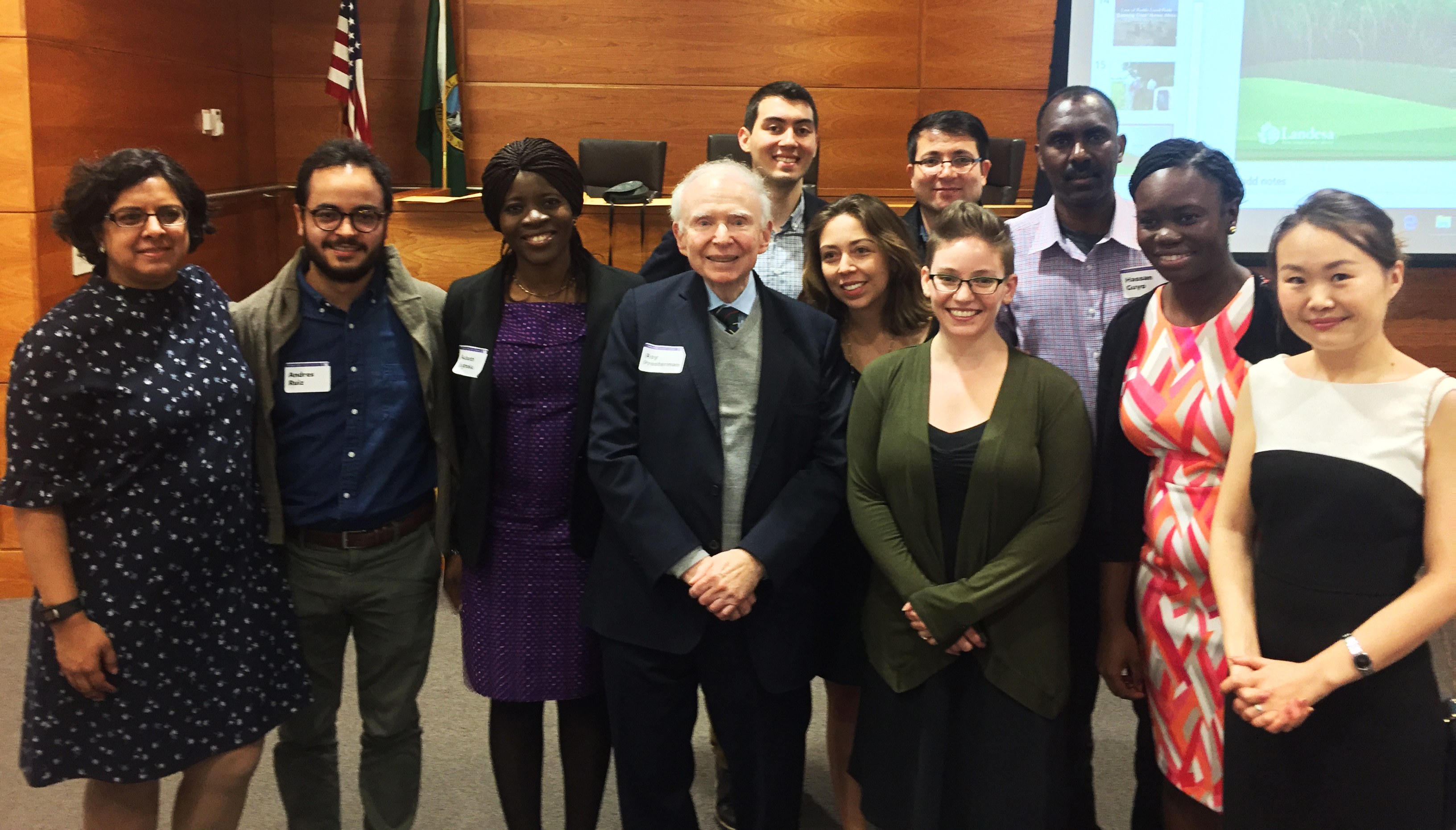 The inaugural Roy Prosterman Lecture and Sustainable International Development Alumni Celebration at the UW School of Law celebrated Roy Prosterman's pioneering work on land reform, rural development, and foreign aid. Landesa President & CEO Chris Jochnick gave a lecture on the ten signs a land rights revolution is coming. Main takeaways include:
Land issues are now included on global agendas, from the UN's Sustainable Development Goals to the African Union's Declaration on Land and more.
In contrast to when Roy Prosterman started working on land rights 50 years ago, we now have a plethora of data, evidence-based models, new technologies, and new donors that are all committed to strengthening land rights for the world's poorest.
Land rights are intertwined with numerous global development efforts including women's rights, food security, conservation, economic growth and more.
Interested in learning more about the momentum building behind a land rights revolution?
Watch the lecture