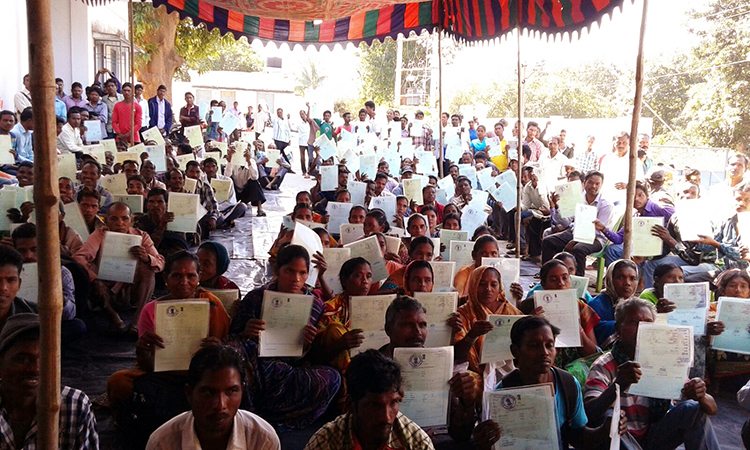 In Odisha, Landesa is using an everyday device — a mobile phone — to connect landless women with resources and rights to land. Last month, 300 landless women received land titles through the program, which is supported by Frontline SMS and Google.org.
SMS technology helps facilitate data collection for Community Resource Persons, locally trained youth tasked with identifying landless households in three districts in Odisha. Information is then forwarded to the state government, which issues land titles to the affected families. The use of mobile phones helps streamline what is often a colossal and convoluted process.
"I'm looking after 40 villages. SMS technology comes handy in managing the information and progress tracking. No more hassle in commuting in the hilly terrain in a gearless bike, time and again, to cover the large area of operation," said Jamuna Behera, a local official.