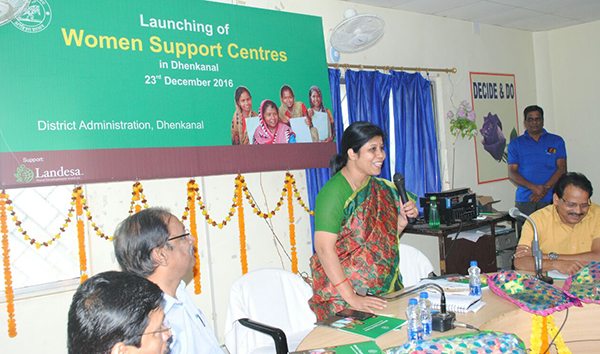 The Women's Support Center (WSC) program, which aims to connect rural single women with land rights and related government resources, is being expanded to two districts in the Indian state of Odisha. The program, a partnership between Landesa and district governments in Odisha, was recently launched in the Dhenkanal and Sambalpur districts.
In Odisha, government land programs target household heads, typically men. Recent efforts have been made to include women in these programs, but single women by and large remain underserved. As a result, government programs intended to address rural poverty exclude a highly vulnerable group: rural single women. These women account for an estimated 12 percent of Odisha's rural women.
Landesa and its local government partners in Odisha established the Women Support Center (WSC) program to address the needs of rural single women, who previously remained "invisible" to the government programs. Now located in seven districts in Odisha, about 7,000 single women have received land titles through the program.