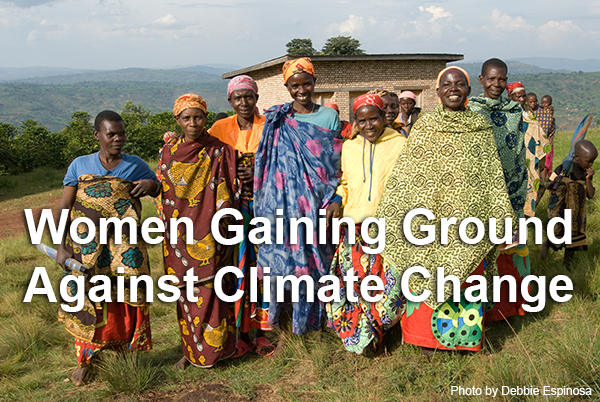 As the bulk of the world's poor and those who most rely on land and natural resources for their livelihood, women are hardest hit by climate change. Women farmers are particularly at risk. Their rights to access, use, control, and manage land are often diluted or denied.
Emerging evidence suggests that when women hold secure rights to land, efforts to tackle climate change are more successful, and responsibilities and benefits associated with climate change response programs are more equitably distributed.
But very little research has addressed the three-way intersection of land tenure, climate change, and women's land rights. From both a sustainable development and a human rights perspective, this nexus is crucially important.
As the world convenes in Bonn for COP23, we urge governments, civil society, and other stakeholders to add women's land rights to their agendas. Download the Women Gaining Ground call-to-action statement and read our blog, co-authored with the Rights and Resources Initiative, to learn how rural women can become powerful change agents in our response to climate change.
Download the Women Gaining Ground Call-to-Action (PDF)
Infographics: Secure Land Rights and Climate Change
Issue Brief: Vanishing Land: Climate Change, Slow-Onset Disasters, and Land Rights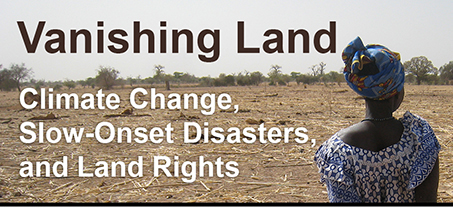 This collaborative issue brief and infographic is the product of a collaborative effort between Landesa and BRAC, generated through facilitated participation in the Hilton Prize Coalition and its Collaborative Models Program.
Landesa led the desk research for and writing of the brief on land and climate change, with a specific focus on slow onset displacement due to drought. The brief highlights a case study by BRAC in Uganda as one of the countries where slow-onset disaster has taken a toll in recent years, and presents best practices as well as a call to action.