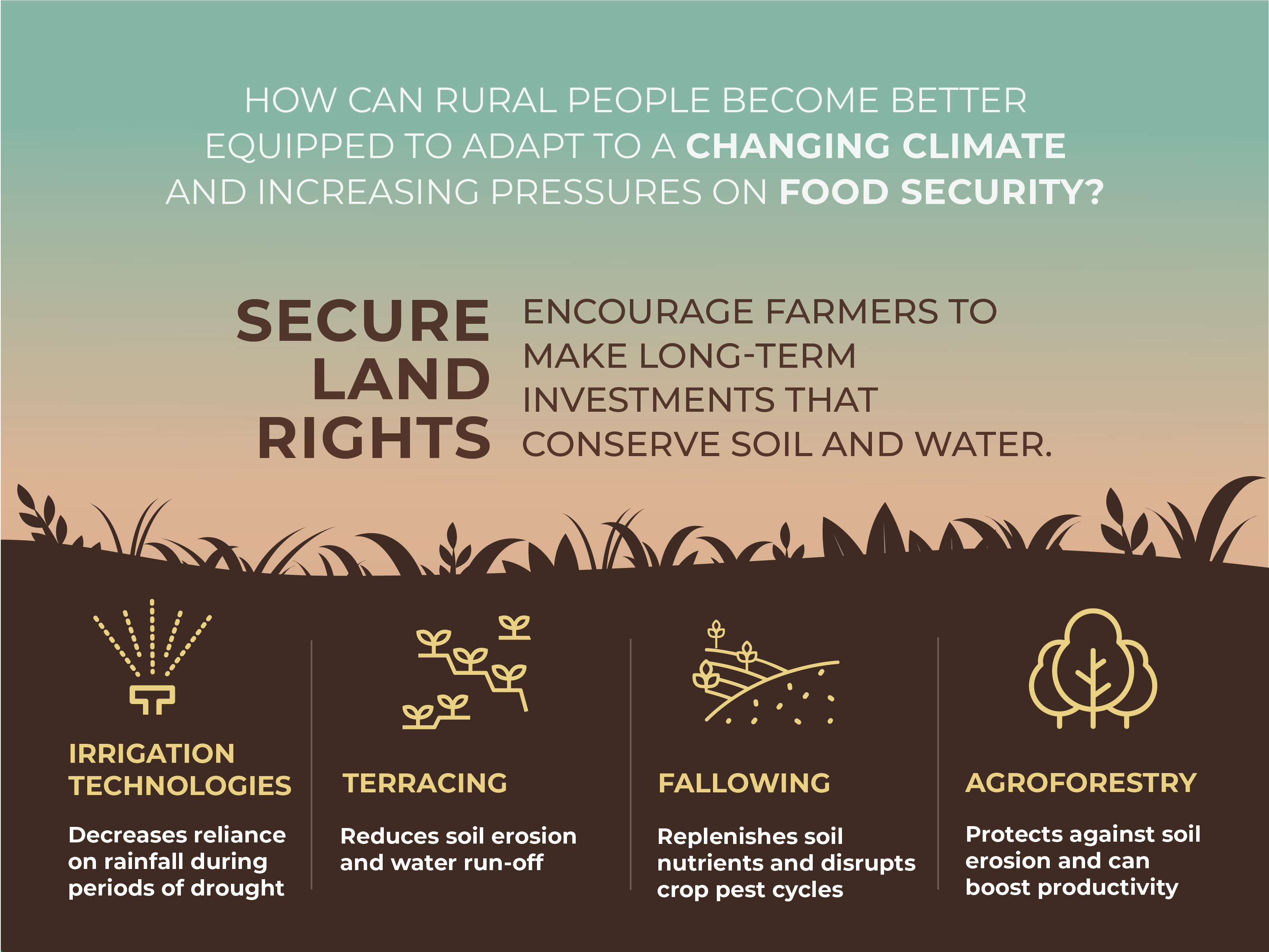 For smallholder farmers that depend on land to survive, a changing climate is an existential threat.
Worldwide, the consequences of climate change are increasingly evident, and the link to land rights is growing harder to ignore. Many millions live in rural areas and rely on land (and agriculture) for their livelihoods, making them more susceptible to extreme temperatures and drought that deplete soils and devastate crops. Growing evidence suggests that secure land rights can encourage farmers to invest in climate adaptation infrastructure and sustainable land management practices that are necessary to bolster climate resilience and food security.
To further the conversation about climate change and land rights at the global level, Landesa organized two side events at COP24, the annual summit focusing on the United Nations Framework Convention on Climate Change. Panelists from UN Women, indigenous groups, gender specialists & more delved into how gender-responsive governance and land rights can affect climate resilience. You can learn more about the events and brush up on Landesa's climate change resources on Landesa's COP24 page.
View the Infographic
Landesa at COP24