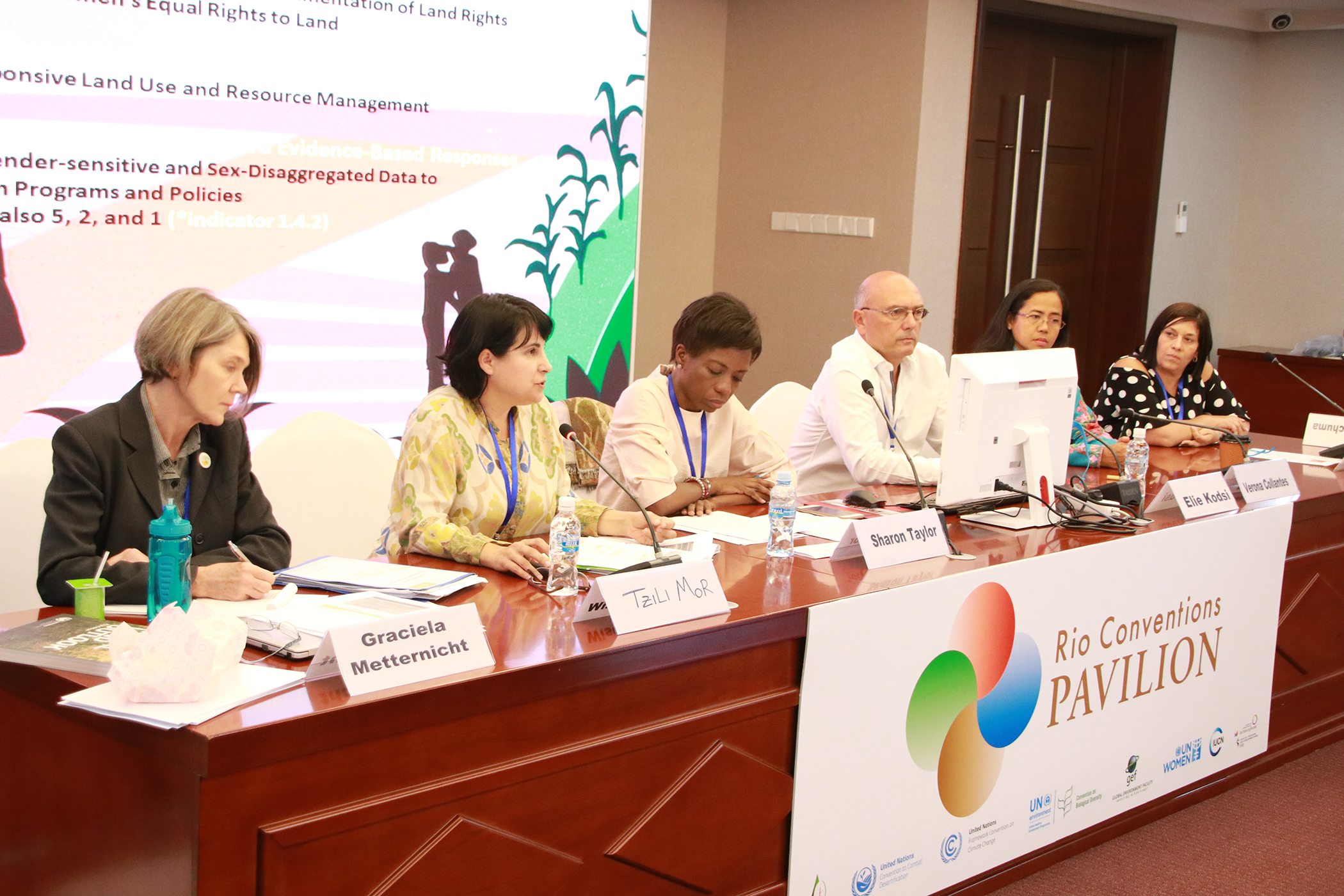 Earlier this month, 113 countries signed off on a new global roadmap to halt and reverse land degradation — which currently affects over a third of the world's land resources — during the 13th Conference of the Parties to the United Nations Convention to Combat Desertification, hosted by China in Ordos,  Inner Mongolia.
The landmark agreement, which aims to reduce the impacts of drought on vulnerable rural populations and could improve the livelihoods of 1.3 billion people, will include due consideration for women's land rights and gender mainstreaming, thanks in part to advocacy from the Landesa Center for Women's Land Rights.
Landesa co-led the first-ever gender capacity building workshop to implement the UNCCD, and spoke at an official UN-organized Gender Day during the conference of states delegations, helping to ensure that women's land rights are considered as part of the global response to land degradation and climate change.  The workshop preceded the 13th Conference of the Parties (COP), comprised of the ratifying governments and regional organizations that uphold the UNCCD.
UNCCD Executive Secretary Monique Barbut spoke of the importance of gender and land tenure security at the opening of the COP.
"We would like to see the transformative projects you (the COP) are developing become more gender sensitive and respond to the daily workload of rural women," Barbut said. "Land, like a butterfly, is rising as a crucial component (of global issues)."
Emerging from the workshop, the COP adopted a decision to mainstream gender into land degradation work and a gender plan of action – key victories for enshrining gender and women's land and resource rights in the work of the Convention.
Around the world, rural women are hardest hit by climate change and the degradation of land, in part because their land rights are less likely to be secure.
Established in 1994, the UNCCD supports poverty reduction and environmental sustainability through the prevention of desertification and land degradation.