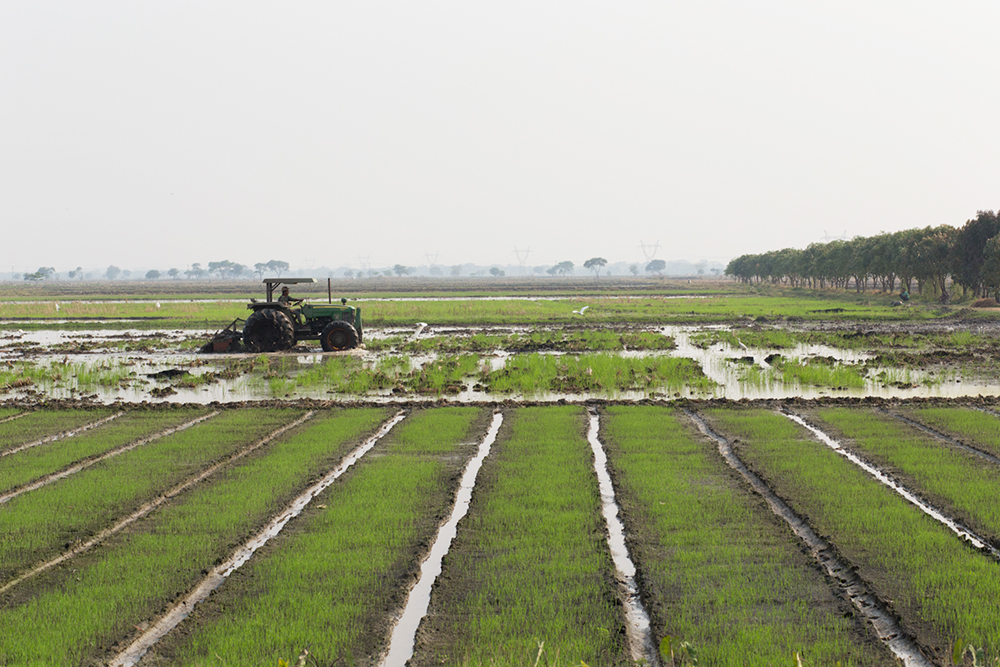 This blog was originally published by the American Bar Association's International Environmental and Resources Law Committee.
By Scott Schang, Senior Director of Corporate Engagement at Landesa
Land-related risks are vastly underappreciated by corporate and environmental attorneys representing clients around the globe. This article seeks to raise the profile of land issues so that attorneys can better advise clients who might unwittingly trip into significant legal, financial, and operational peril by not fully appreciating how land risks lurk in supply chains and operations.
These risks were made apparent recently when the CEO and other top leaders of Rio Tinto, the global mining company, were sacked by Rio Tinto's board of directors for failing to give credence to Aboriginal land claims to the ancient Juukan cave complex in Western Australia before destroying the caves. No one argues that the company's actions were illegal: they appear to have been in keeping with Australian law. But they were tone deaf to the developing global norms around land rights, which require compliance with best international practices, not just national law.
Few American lawyers appreciate the role land rights play, particularly in emerging economies, and the risks they pose to companies seeking to invest in and source commodities and products from global landscapes. A few facts frame why this is the case:
As global population and standards of living increase, pressures on land are also on the rise. Roughly 120 million acres of land changed hands in the last decade, giving rise to significant charges of land-grabbing by civil society and local communities. Oxfam launched its Behind the Brands campaign, which ranked the top ten food companies on social and environmental issues, with scores on land being the lowest. Several companies, including Unilever, PepsiCo, and Coca-Cola, adopted land policies and launched studies of several commodity supply chains. They also encouraged sectoral standards, such as the Roundtable on Sustainable Palm Oil (RSPO) and Bonsucro, to address land and social issues in addition to the environmental issues that often get significant attention.
Land conflicts have interrupted many investments around the globe, not just in extractive industries like mining. Renewable energy investments in Mexico, Brazil, Panama, Kenya, India, and elsewhere have run afoul of local land rights, while a Tata motor plant had to be relocated to another state in India due to land conflict. One study found that land conflicts can increase operating costs nearly thirty-fold, in addition to reputational risks. These conflicts are increasingly gaining global legal attention, with the International Criminal Court considering complaints around sugar lands in Cambodia and OECD national contact points taking up cases against both RSPO and Bonsucro in the past two years over land claims against member companies.
While it may be tempting to think that land rights issues arise only in the Global South, that is not the case. Many Eastern European countries, such as Ukraine and Georgia, are still grappling with their land systems after exiting the former Soviet Union and struggling to recognize their own indigenous peoples. In the United States, Native Americans' land claims are gaining renewed attention, with half of Oklahoma having recently been recognized as Native American land. Concerns about heirs' property, which is land held predominantly by African American families that is vulnerable to dispossession by those eager for prime lands for development, are also making headlines.
Part of what makes advising companies difficult is that many national laws advantage investment over indigenous and local peoples' land rights. Thus, it may be perfectly legal in many countries to obtain a concession agreement and associated permits from a national authority, only to discover that local peoples believe that they have a right to the land—if not an ownership right, then a use right. And increasingly international human rights norms recognize these rights, particularly if the land has been held in customary land tenure by traditional land users. Human rights law (ILO 169) also protects the rights of Indigenous Peoples to give free, prior, and informed consent (FPIC) to any change in their land rights, although many countries do not follow these FPIC requirements in practice even if they have ascribed to them.
Thus, prudent practitioners should consult international best practices when advising clients on whether certain activities are wise and worth the risk. These are presented in various forms, such as the IFC Performance Standards and the Principles for Responsible Investment in Agriculture and Food Systems (a good summary of best practices and ways to implement them can be found here). In addition, some certification standards, such as RSPO, take land rights into account, but many others give inadequate attention to these risks, meaning that certification is by no means a guarantee against land risks being present in a supply chain, as complaints against RSPO demonstrate.
Some tools are now available to help companies identify and assess land risks in their supply chains. The Landscope database helps identify regions with particularly high land tenure risks. The ACRE Framework helps companies do self-assessments or request suppliers to undertake self-assessments of land tenure risks, while the LandAssess tool is a risk management framework for assessing land risks in agricultural companies.
Unfortunately, land risks are not always able to be identified and mitigated through desktop due diligence. Again, because what might be legal may not retain social license for companies to continue to operate, it is critical to ground-truth whether there are land rights issues when conducting due diligence. Key issues to verify include:
Does the company have a land rights policy or address land rights in their company and supplier policies?
Does the company have an operational grievance mechanism for receiving and processing community complaints and land rights issues?
Is the company operating in an area with insecure land tenure, a history of social conflict, or tension between the national government and local communities?
Are there any current land conflicts and, if so, what steps is the company taking to address them?
If the company operates in high-risk areas, what do local communities and CSOs have to say about the company's practices around land and engaging with the community?
Has the company received funding from lending sources, such as international development banks, that undertook a critical evaluation of the company's environmental and social performance, and is that evaluation available for review? Was the lender involved at the conception of the project, or as a co-financer who joined later and therefore may have had limited time and opportunity for diligence?
Due diligence on supply chains is not complete without considering the social impacts of land rights. More than 85 percent of rural women lack secure land rights, denying them equal rights to access, use, inherit, control, and own land. And when investments are made in such communities, women engaging in subsistence farming are often further disempowered, as commodity and cash crops are often considered "male" work. Many women cannot register as farmers for companies because their names are not on land deeds, and it is culturally unacceptable in some contexts for female farmers to receive training about agronomics, pesticide use, and other services routinely extended to male farmers. Thus, it is important to ask whether the company is seeking smart ways to work around cultural barriers to women's economic empowerment, such as through self-help groups, women-only trainings, and hiring female extension agents to work with women farmers.
Land is at the base of our economy; as such, it is a key, but often invisible, basis of most supply chains and operations. Simultaneously, it is also the basis of many social and cultural identities, meaning it is more than just a legal deed or title. Lawyers advising companies about supply chain issues or conducting due diligence around land investments should pay close attention to land-based risks not only to mitigate those risks, but also to flag opportunities to do social good, such as by highlighting how women can be empowered within supply chains and when investments are being considered.