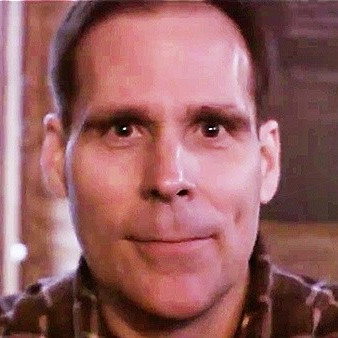 Scott Schang
Sr. Advisor, Corporate Engagement
Why I am passionate about Landesa's mission:

Landesa's path-breaking work to secure equitable land rights for rural women and men creates the foundation for sustainable livelihoods for the world's poor and for a sustainable global economy. I am privileged to work with a team of people dedicated to creating real and lasting change for the most vulnerable among us.
Areas of Expertise:
Legal and policy research
Project management
Customary law systems
Community natural resource management
Community-investor-government partnerships
Participatory processes
Training and capacity building support
Livelihood promotion
Policy advocacy and communications
Global advocacy
Global policy and advocacy
Legal advocacy
Evidence-based advocacy
Communications
Climate change mitigation and adaptation
Education:
J.D., magna cum laude, Georgetown University Law Center
B.A., cum laude, Studies in the Environment and English, Yale College
International Experience:
Bhutan
Dominican Republic
Kenya
Kuwait
Liberia
South Africa
Tanzania
Uganda
Vietnam
Languages:
Selected Publications:
Editor, THE LAW OF ENVIRONMENTAL PROTECTION.
S. Schang, L. Carothers, & J. Austin, "Ending the Tyranny of the Status Quo: Building 21st Century Environmental Law," 32 Pace Envtl. L. Rev 524 (Spring 2015).
Editor, OLD LAW, NEW TRICKS: USING THE CLEAN AIR ACT TO CURB CLIMATE CHANGE (ELI Press 2013).
Co-author, "Legal and Policy Tools to Adapt Biodiversity Management to Climate Change," ELI Research Report, 2011.
S. Schang & T. Chan, "Federal Greenhouse Gas Control Options from an Enforcement Perspective," 2 San Diego J. of Climate & Energy Law 87 (2010).
J. Troell, C. Bruch, A. Cassar, & S. Schang, "Transboundary Environmental Impact Assessment as a Tool for Promoting Public Participation in International Watercourse Management," in Jansky & Uitto, eds., Enhancing Participation and Governance in Water Resources Management (United Nations University Press 2005).
J. Austin & S. Schang, "The Rise (And Fall?) of Fundamentalist Federalism," The Environmental Forum, September/October, 2004.
Co-author, "Judging NEPA: A 'Hard Look' at Judicial Decision Making Under the National Environmental Policy Act," ELI Research Report, October, 2004.
Co-author, "A Toolkit for Environmental Advocacy in Africa," ELI Research Report, April, 2004.
J. Holmstead, et al., "Developing a National Emissions Inventory for MDI," Environmental Manager, November, 2000.
Contributor, "High Court Enhances Trial Judges' Gatekeeper Role In Determining Admissibility of Scientific Evidence," Pesticide & Toxic Chemical News, Jan. 14, 1998, at 5.